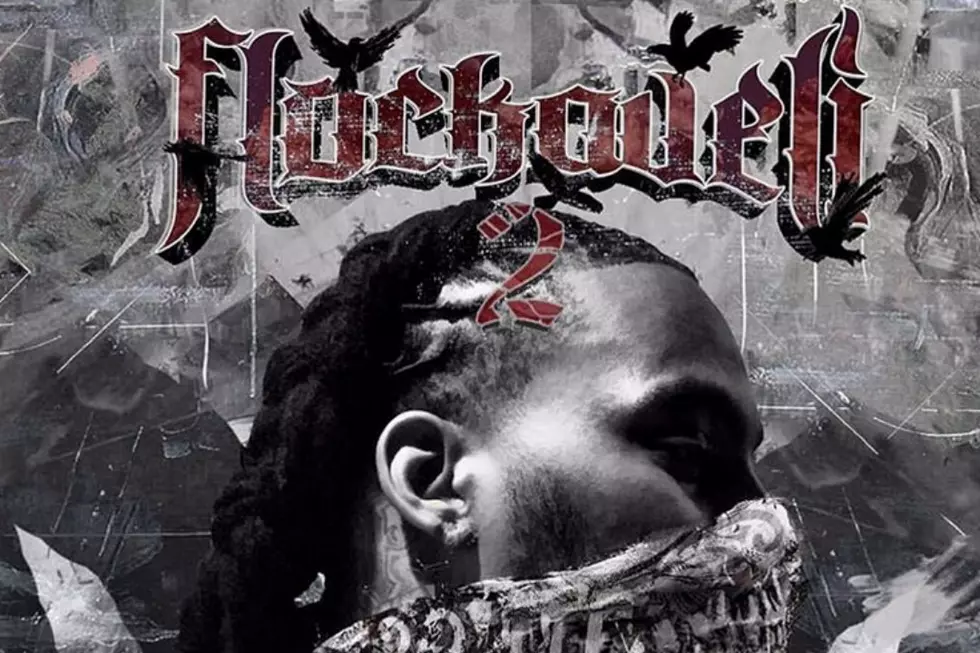 Waka Flocka Flame Shares Release Date for 'Flockaveli 2' Album
Bricksquad Monopoly
It's hard to believe it's been six years since we got Waka Flocka Flame's last solo studio album Triple F Life: Fans, Friends & Family. In that time, much has happened in the Atlanta rapper's life and career. After pump-faking the project a few times over the past few years, it looks like we will finally get the Flockaveli 2 album toward the end of the year.
On Sunday (April 22), the Bricksquad Monopoly boy posted the cover art for the album on Instagram. This is at least the third version of the cover art we've seen already. This one shows a profile view of the rapper with a bandana on his face in front of a black-and-white backdrop. There are a handful of what look to be crows or ravens flying away from the title of the project.
Waka simply captioned the cover: "October 5." We've heard it all before, but this time we hope we actually get the LP. XXL spoke with Waka in February, where he gave some details on the upcoming release. It sounds like he will be returning with a vengeance.
"I'm coming to fuckin' put my foot down," he said. "When Flockaveli 2 come out, muthafuckas gon be like, 'Nah, that's the Godfather.' Literally. That's literally what people gon say. Flockaveli 2 is just attitude, man."
Waka is fresh off dropping his Brick House Boyz joint project with Zaytoven and Big Bank Black.
Check out Waka's post below.
See New Music Releases for April 2018