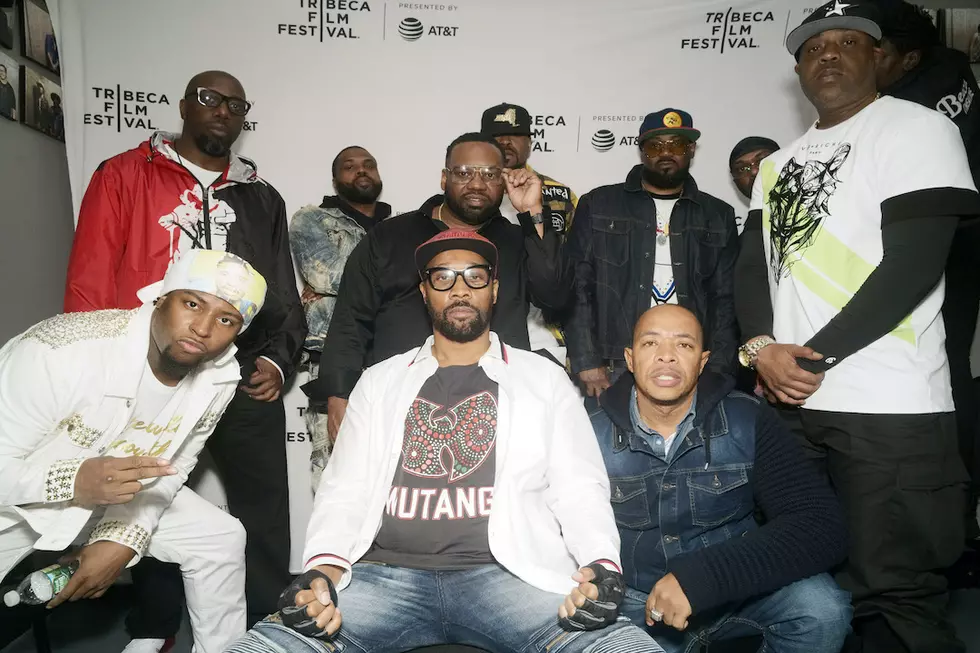 Wu-Tang Clan Could Get Their Own Theme Park
Steven Ferdman, Getty Images
The Wu-Tang Clan is beloved all over the world and it looks like in Korea they could possibly get their own amusement park.
According to an article Mass Live published on Sunday (Nov. 17), Jimmy S. Kang, the vice president of Wu-Tang Management, is negotiating with officials in Seoul, South Korea, to develop a Wu-Tang theme park. There's no word on when the theme park will be completed.
Kang, who managed four clubs and an indie label in Worcester, Mass., was hired to join Wu-Tang Management in 2010 after a meeting with RZA and other team members.
"They came and asked me to come up to New York City," Kang told the publication. "I met up with RZA, Freedom, Devine, Mook and Krumbsnatcha. When they approached me, I thought it was unreal."
If the Wu-Tang theme park comes to fruition that would also be pretty unreal. Additionally, the Staten Island rap collective might be the first rap group to ever have an amusement park named after them.
Meanwhile, the sons of the Wu-Tang Clan have formed a rap group of their own. Rappers iNTeLL, son of U-God; Pxwer, son of Method Man; Sun God, son of Ghostface Killah; and Young Dirty Bastard, son of the late Ol' Dirty Bastard have linked up as a new rap group called 2nd Generation Wu. The group just released their first single, "7.O.D."
"Growing up, I've always had the mindset of 'I am who I am, my father is who he is," group member iNTeLL told SILive. "We're infusing the sounds of our fathers to create a new Wu-Tang dynasty. We're all next in line to receive 'Wu-Tang is forever' but at the same time, we all have our own unique sound and we're ready to share that together."
The Wu-Tang saga continues.
See 50 Hip-Hop Albums With No Weak Songs