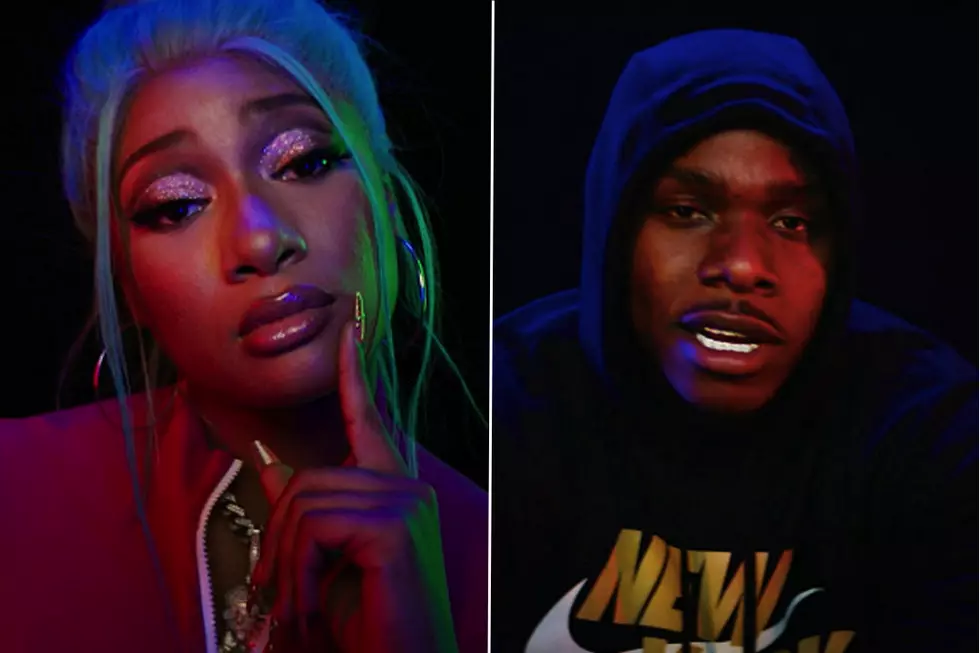 Watch Every 2019 XXL Freshman Freestyle
XXL
The 2019 XXL Freshman Class has arrived and just like every year, more than a few artists on the list came with the bars.
This year's Freshman Class features East Saint Louis, Ill.'s Comethazine, Philadelphia's Tierra Whack, Charlotte, N.C.'s DaBaby, Seattle, Wash.'s Lil Mosey, Compton's Roddy Ricch, Suitland, Md.'s YBN Cordae, Jacksonville, Fla.'s YK Osiris, Largo, Md.'s Rico Nasty, Atlanta's Gunna, Houston's Megan Thee Stallion and the 10th Spot winner, Los Angeles' Blueface.
This class, which marks the 12th since the inception of the XXL Freshmen in 2007, came ready to show and prove why they deserve their coveted position on the cover. Through each of their freestyles, this new crop of talent racked up the YouTube views as they displayed their undeniable talent and charisma. Two examples of those qualities are Megan and DaBaby.
The latter comes with the bravado fans have come to love while simultaneously reminding people he's not one to play with. "Ay, bitch let me hear some Baby/Hoes go crazy when they play it," he raps. "And I'm the best new fucking rapper/Ain't gotta say it, they gon' say it/I'm always strapped up with that fire/That's where you play? That's where you lay at!"
Megan stands strong as well, letting any doubters know that she came to win.
"I had to wipe a couple of bitches out to make it clear/I'm the teacher not your muthafuckin' peer," she spits. "Don't compare me to no hoe or try and tell me who I am/If you were so fuckin' smart, you'd be standing where I stand."
Aside from DaBaby and Megan, Rico Nasty, Comethazine, YBN Cordae, YK Osiris, Roddy Ricch and Lil Mosey all snapped in their freestyles
They can show you better than we can tell you, though. With that said, check out every 2019 XXL Freshman freestyle for yourself below.