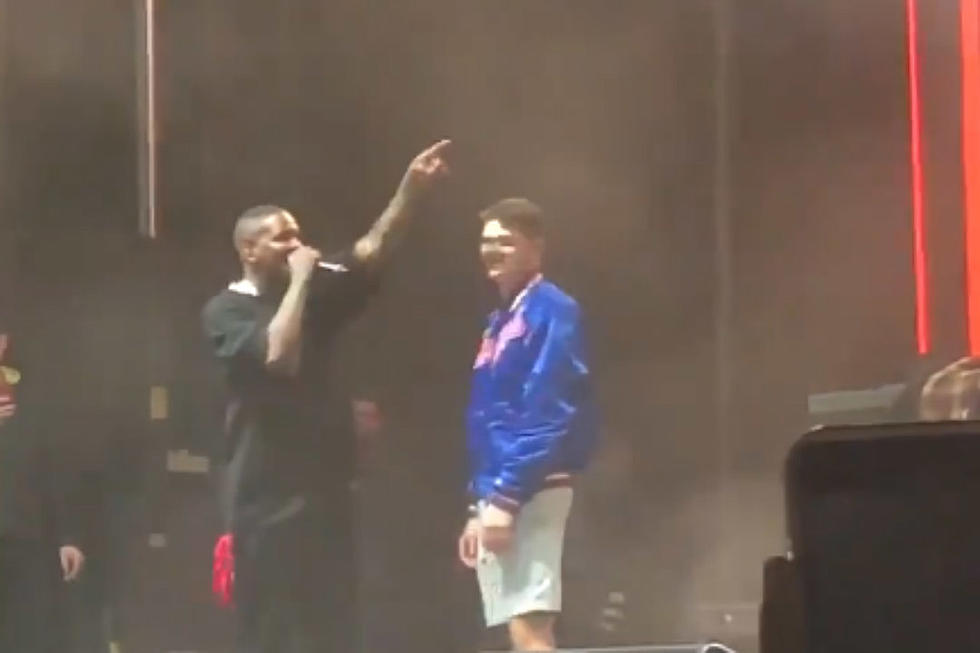 YG Invites Fan on Stage to Yell Out "F**k Donald Trump," Kicks Him Off After He Refuses: Video
theofficialabc via Twitter
YG's thoughts on Donald Trump are well documented. On Saturday night (Oct. 26), he once again proved his disdain for the Commander in Chief by booting a fan off the stage who refused to disown No. 45 at one of the rapper's shows.
In video captured of the incident, the fan is happy to be invited on stage by the Bompton MC. He hypes the crowd up before being addressed by the rapper.
"Listen, I spotted you out in the crowd. I asked you if you fucked with Donald Trump, you said you don't know," YG says. "So, since you don't know, I need you to make up your mind tonight."
YG then directs the fan to state his name and yell out, "Fuck Donald Trump." The man hesitates, then he refuses. YG then immediately gives him the boot.
"Get his ass outta here," the rapper says while the crowd cheers. "Get him off the stage. Fuck up outta here. He a Donald Trump supporter. Get his ass up outta here."
It's clear who won't be voting for Trump to remain as POTUS in the upcoming 2020 election.
Read 10 Wild Stories That Took Place During Hip-Hop Tours