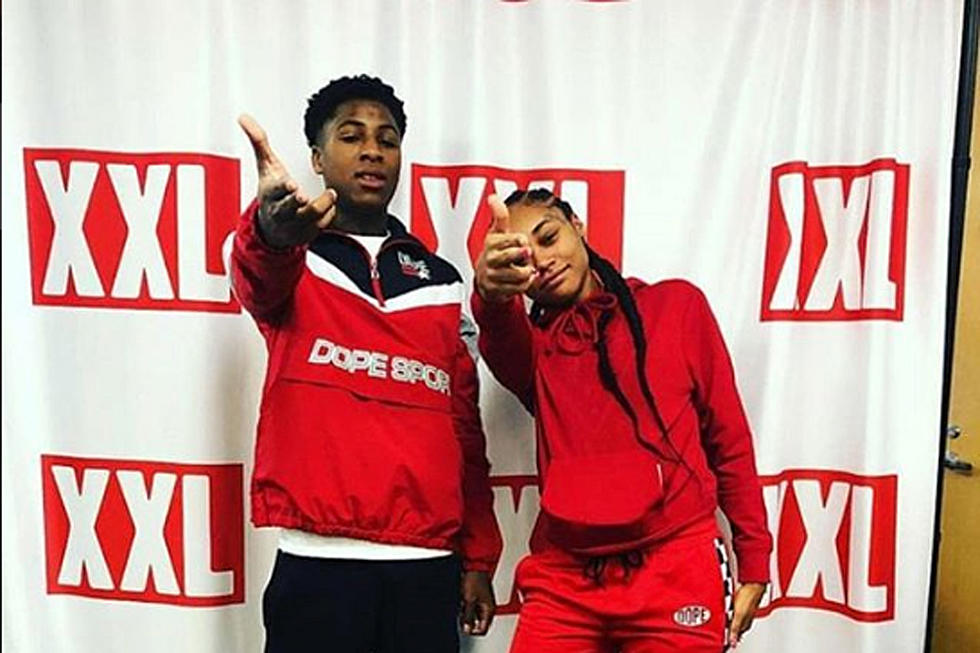 YoungBoy Never Broke Again's Girlfriend Raps About Domestic Violence Incident in New Song
XXL
Within minutes, fans and folks from across the world of hip-hop declared their disgust, but YoungBoy's girlfriend Jania denied the reports, saying she and her now-incarcerated boyfriend were just horsing around, even though there was blood found in the Waycross, Ga. hotel room in which they were both staying.
Now, Jania's seemingly stepped forward to double down on her claim, and she's using a rap song to do it. In a video she uploaded to social media this past Monday (Feb. 26), we see her sitting back and playing some of her music, and in it, she seemingly addresses the video in question, which was filmed by hotel security cameras mere hours before YoungBoy was arrested for a fugitive warrant in Florida.
"Yeah, yeah, yeah, we good," she begins on the track, before jumping into some specifics. "he was pulling me, I was pulling him/That's how we like to play (that's just us)." At the end of the vid, she announces that she's got a mixtape coming soon.
"Since y'all wanna make a song about me—mixtape coming out in two days, download it," she shouts in the vid.
As we alluded to a bit earlier, Jania claims she and YoungBoy were only play fighting, which is something she says they're prone to do since they're only teenagers. Thus far, though, most people aren't buying her claim. Early on, it doesn't appear the court system is either.
The Baton Rouge, La. rapper now sits in Georgia's Ware County Jail, where he is being held without bail.
Listen to a snippet of Jania's track for yourself below.
See 60 Hip-Hop Albums Turning 20 in 2018