2 Pac Performs At Coachella As Hologram [Video]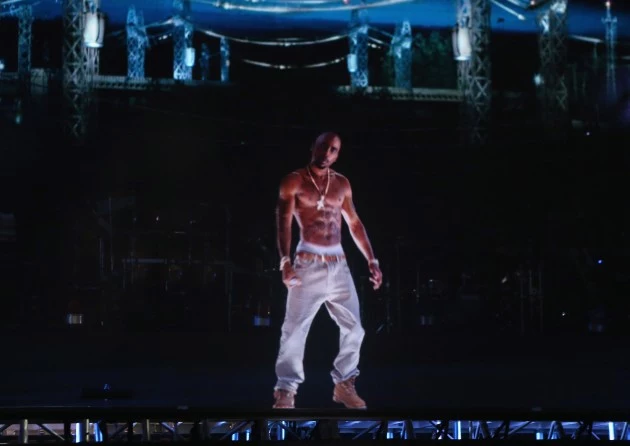 Snoop Dogg performed live with a lifelike hologram of Tupac Shakur. The hologram then bowed his head and vaporized before Eminem hit the stage.
Snoop Dogg and Dr Dre's Coachella gig also featured appearances from 50 Cent, Warren G and Wiz Khalifa.
http://youtu.be/ELUETUmrHjE