Kevin Hart Play Chris Brown and Ne-Yo in Basketball for 10 Grand [Video]
Considering that Kevin Hart is approximately 4 feet tall, you wouldn't expect him to have much skill when it comes to basketball.  The comedian wasn't scared though when he recently played Chris Brown and Ne-Yo for $10,000 in hoops.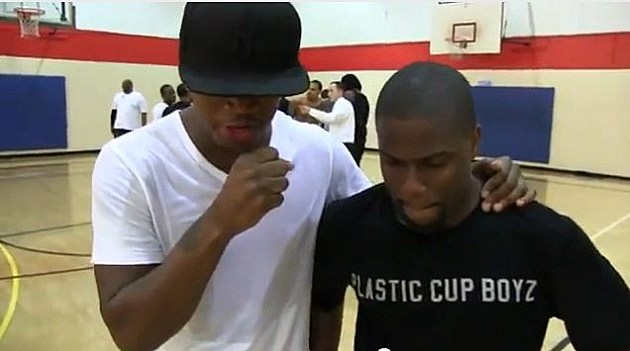 I'm shocked but Kevin Hart can run the floor! I expected Breezy and Ne-Yo to both be decent, but I'm blown away by Kevin Hart.  He's like a smaller Nate Robinson.  And dude had me rollin' when he was talking about Chris Brown taking his shirt off.
Subscribe to Club 93.7 on