Kid Cudi Lays in a Coffin Full of Blood on Complex Magazine Cover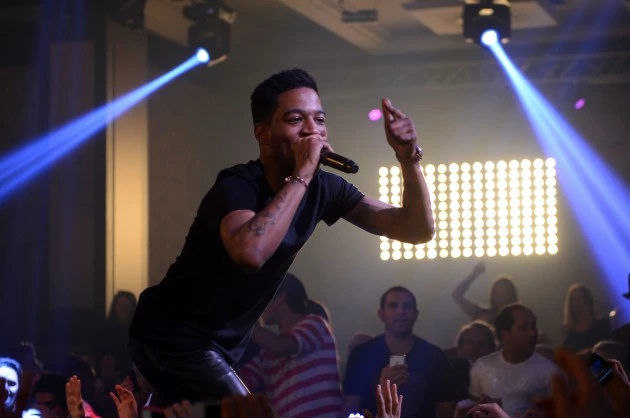 Kid Cudi lays in a coffin full of blood on Complex magazine's cover for February/March 2013 issue.  Cudi stars as an vampire on his fourth solo cover with Complex.  With his fourth album, Indcudi, in five years on the way, we get a exclusive look into the life of Cudi.
Joe La Puma sat down with Cudi again to talk about his depression and fight with prescription drugs.  Cudi went through a tough breakup and has been fighting custody of his child for over a year now.  The love for hip-hop has eliminated the drug use and depression has the G.O.O.D. Music emcee has moved on with his life.
When asked about receiving any therapy for his issues, Cudi responded,
A year ago I wouldn't even go to a therapist or psychiatrist. But I gave it a shot. It's working for me but it's not for everyone. I've got some fucking problems. [Laughs.] It's good for me to talk to someone who helps me see things. I had no other choice.

I was like, "D—, I have to take a pill in order to be OK?" It bothered me. That was a real good moment after I got off the pills. I started to feel like myself again. I was happy and s—. I don't need anything to make me feel good. I just need to get my mind in check and stop trippin' on bulls—. I need to stop letting motherf—— break me down, and make me feel like s—. I got to be a little stronger for myself and for my family and my fans. I can't be out here like some simp, letting something beat me down and make me feel like a peon. It was about reclaiming who I am. It's like "All right, let's go. It's time. F— everyone." [Laughs.]
READ KID CUDI's COMPLEX MAGAZINE INTERVIEW FROM 2011