Maino Drops 'Party and Pain' Album Featuring Young Greatness and More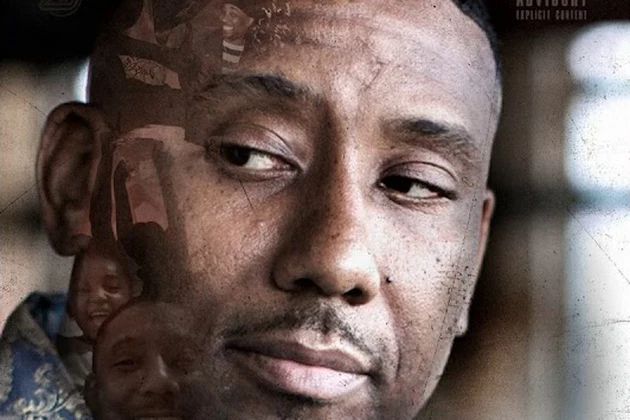 Maino is back with a new project before 2017 comes to an end. The Brooklyn rapper releases his new album, Party and Pain, which contains 16 tracks and a slew of guest features.
As usual, he taps into his signature New York element, providing tons of hardcore bars over gritty production. The project features the likes of Fat Joe, Young Greatness, Dave East, That Girl Georgie, Dios and Stacy Barthe, as well as a bonus track with Uncle Murda, whom Maino has frequently worked with in the past. They even held a forum last year together to help unify Brooklyn.
This year, Maino has kept extra busy, having previously dropped his Some Women Are Realer Than Men and Ghetto God projects, and even had a role in the Tupac Shakur biopic, All Eyez on Me.
Take a listen to Maino's Party and Pain album below and check out the full tracklist.
Maino's Party and Pain Tracklist
1. "Be Me (Intro)"
2. "Helicopters"
3. "God Bless" Feat. Fat Joe & Fresh
4. "Bag Talk" Feat. Dave East & Jaquae
5. "Addicted to Pain" Feat. Dios
6. "No F***s to Give"
7. "Let Me Be Great" Feat. Lyrivelli
8. "Keep It 100″ Feat. Bre-Z
9. "Party & Pain" Feat. Dios
10. "Do Better" Feat. Stacy Barthe
11. "Tired" Feat. Young Greatness
12. "Family" Feat. Dios
13. "Live for Me" Feat. F.n.L & That Girl Georgie
14. "Miss Me When Im Gone" Feat. That Girl Georgie
15. "Gang Gang Gang" (Bonus Track) Feat. Uncle Murda
16. "Ghost of Kalief Browder "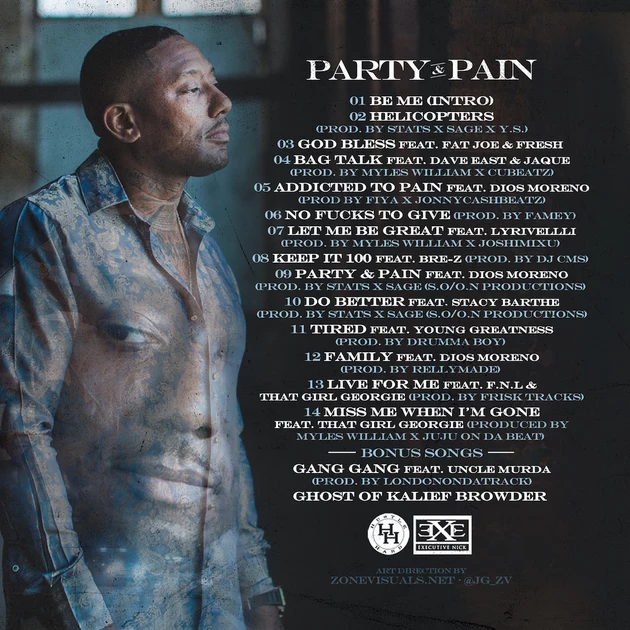 See New Music Releases For October 2017
Subscribe to Club 93.7 on
Source:
Maino Drops 'Party and Pain' Album Featuring Young Greatness and More