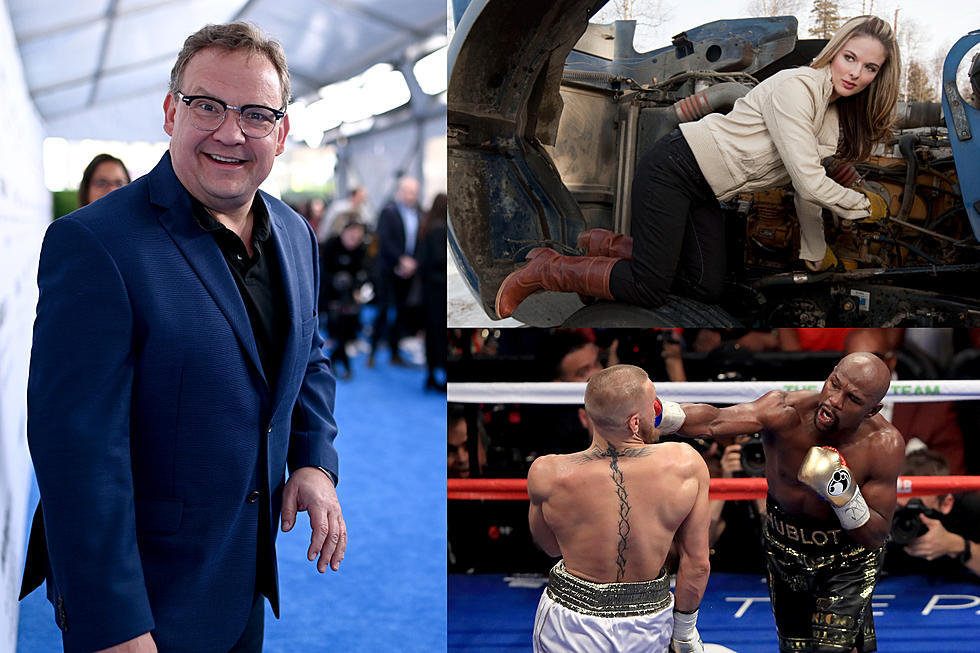 16 Homegrown Famous People From Grand Rapids, Michigan
Getty Images
Check out just 16 famous or notable people from Grand Rapids, Michigan.
As I continue along with my lists of famous people from the great state of Michigan, we arrive in Grand Rapids. As with all of the other Michigan cities I have explored, Grand Rapids did not disappoint when it comes to the talent that was born there.
Before we get going, I always have to make the disclaimer before I get yelled at in the comments. Yes, I know there are a lot more people that could be on this list. I just searched around and found people that stuck out to me. If I listed everyone, this list would be a couple hundred if not more entries long. However, if you feel that I missed a big name or one of your favorites, please feel free to share the info in the comments.
Grand Rapids, Michigan is located in Kent County on the west side of the state. As of the 2020 census, Grand Rapids was listed to have a population of 198,917 people, making it the second most-populated city in Michigan after Detroit. Grand Rapids is home to the John Ball Zoological Garden, the Gerald R. Ford Museum, the Van Andel Arena, the Frederik Meijer Gardens and Sculpture Park, and so much more.
On this list of famous and notable people born in Grand Rapids you will find boxers, actors and actresses, entrepreneurs, wrestlers, and more. Check it out below to see if your favorite hometown hero made the list.
Source: Wikipedia 
16 Notable and/or Famous People From Grand Rapids, Michigan
Check out just 16 famous or notable people from Grand Rapids, Michigan.
14 Famous and Notable People from Lansing, Michigan
Michigan has produced many celebrities and famous people over the years. Check out 14 famous or notable people born in the state Capital of Lansing, Michigan here.
25 Famous People Born in Good Ole Flint, Michigan
A list of 25 famous figures that were born in Flint, Michigan.
16 Famous or Notable People Born in Michigan's Upper Peninsula
Michigan has unleashed a lot of talent into the world. Check out these 16 famous and/or notable people that were born in Michigan's Upper Peninsula.