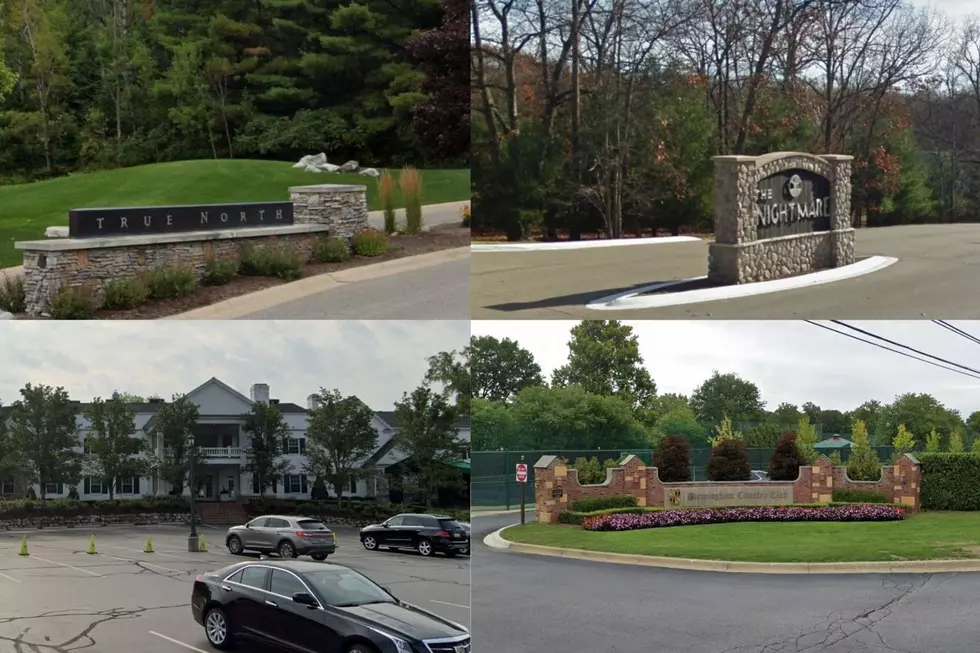 27 Michigan Golf Courses With a 4.7 or Higher Google Rating
Google
The people have spoken.
If you are looking to spend some time on the course this summer, take a look at this. Here are some of the highest-rated golf courses in Michigan according to their Google rating. Unfortunately, we common folk are only allowed to play a hand full of them on this list.
Many of these courses are also private clubs, so not everyone can book a tee time and enjoy them. If you want to try and play them, you're either going to have to pony up the money for a membership or become friends with someone that is a member. However, some of the membership fees are not as bad as you may think.
I love golf and am ashamed to say that I have never played a single one of these courses on this list. I have always wanted to play The Dream and The Nightmare but just have not had time to make it happen. I'm going to try and change that this year.
This list is pretty unique in the fact that some of the more known golf courses in the state didn't make the cut. I thought for sure that Warwick Hills Golf & Country Club would've made the list, but the people don't agree. It just missed making the list with a 4.6 rating on Google. Home of the Buick Open and now the Ally Challenge, Warwick needs a little more love from golfers on Google to get that rating up.
Have you played any of these courses? Let me know what you think of them in the comments.
27 Michigan Golf Courses With a 4.7 or Higher Google Rating
The people have spoken (well, rated them on google), and here are 27 golf courses in Michigan that have a 4.7 or higher rating on Google.
7 Forgotten Golf Courses Around Genesee County
Genesee County is home to 26 great golf courses, which ranks 7th in Michigan. With all that competition it's easy to see why some courses would not be able to stay open. Take a look at 7 forgotten golf courses around Genesee County. If you remember playing any of these courses, tell us about it by sending a message on our station app.
Every Buick Open Champ at Warwick Hills in Grand Blanc Since 1958
Grand Blanc, Michigan has seen the world's greatest golfers come through Warwick Hills to play the Buick Open sing 1958. Here's the complete list of Champions.