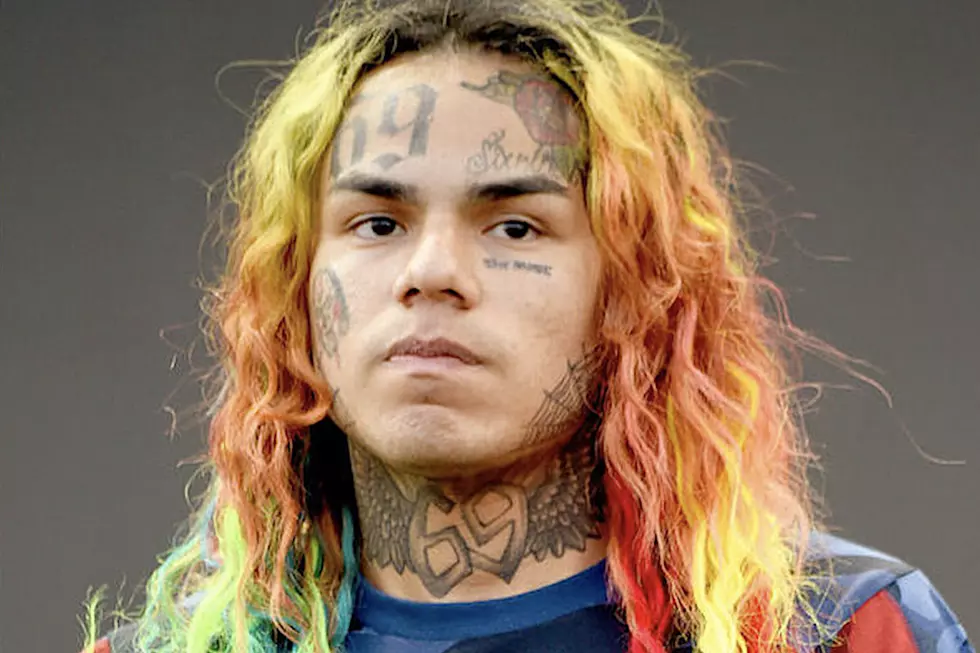 6ix9ine's Guilty Plea Transcript Is Made Public
Kevin Mazu, Getty Images
As was reported at the end of last month, the embattled rapper born Daniel Hernandez pleaded guilty to nine criminal charges in his federal racketeering case on Jan. 23, and, as a condition of his plea, agreed to be a cooperating witness. In the plea agreement, 6ix9ine admitted to joining the Nine Trey Gangsta Bloods in the fall of 2017. He also admits that he was involved in criminal activities including robbing people, selling drugs and shooting at people.
In the documents, 6ix9ine admitted to three different violent incidents in 2018 including paying someone to try to shoot Chief Keef. He identified his associate Kooda B (Kintea McKenzie) as the gunman. The rapper also claimed that he ordered the hit so he could earn a better standing among the Nine Trey members.
Elsewhere in the documents, 6ix9ine revealed to judge that he once did suffer from depression and post-traumatic stress after his stepfather was murdered. He claimed that he stopped showering and went into a deep sadness. Doctors prescribed him Zoloft and other medications but he never took them. 6ix9ine added that his symptoms went away after his mother used Mexican remedies on him.
6ix9ine faces a minimum of 47 years in prison when he gets sentenced on Jan. 23, 2020. He can cut down on that sentence if cooperates with the government. The trial for 6ix9ne's racketeering case is expected to begin on Sept. 4, 2019. It's unclear whether he will appear in court for the trial now that he's pleaded guilty.
See 22 Hip-Hop-Related Police Raids