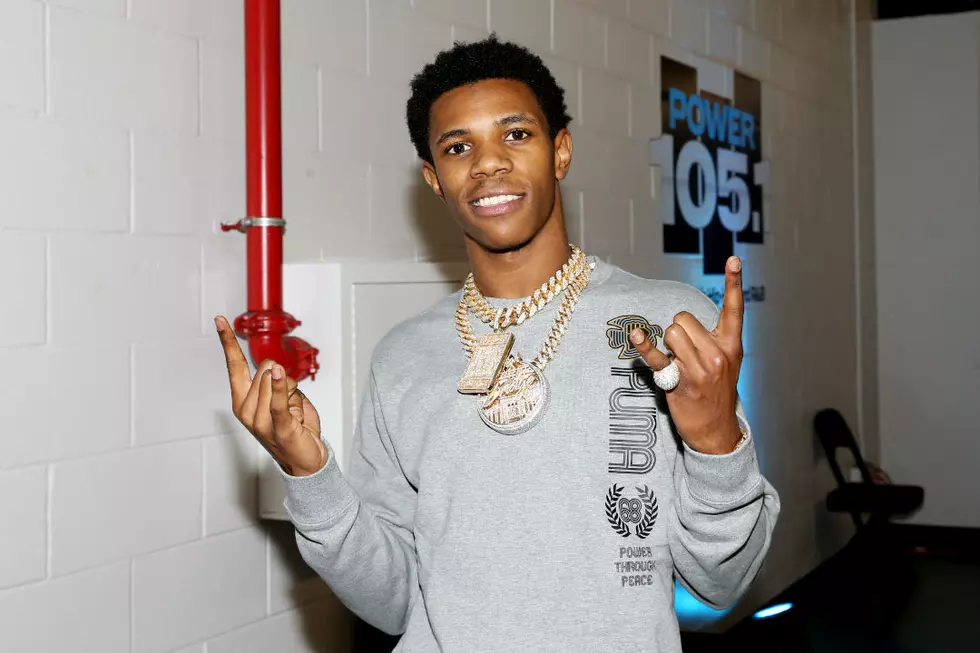 A Boogie Wit Da Hoodie Denies Scamming a Sneaker Reseller Out of $10,000
Bennett Raglin, Getty Images
A Boogie With Da Hoodie has been accused of scamming a sneaker reseller out of $10,000 for 50 pairs of kicks. But the Bronx rapper insists that it's not true.
On Tuesday (Jan. 29), A Boogie used his Instagram Story to shoot down claims that he's scamming people for sneakers. In his message, A Boogie blames a former employee who was doing "sneaky business" behind his back by finessing a sneaker reseller, who goes by the name of akaElJefe on Twitter.
"Never scammed anyone," begins the first part of A Boogie's IG story. "Sneaky business went down behind my back with an assistant who was just fired over the situation. Sorry to the sneaker kid who is blaming it on me."
"I was going to help him but he exposed false information about me which made me change my mind," he continued.
However, the 24-year-old artist is willing to work with the sneaker reseller if he apologizes. A Boogie also feels that akaElJefe is looking for clout and a payday of $10,000.
In his final message, A Boogie said that he will meet with akaElJefe and work something out that will be beneficial for both parties. However, the "Startender" rapper stressed that he wants the sneaker reseller to make it clear that he wasn't doing business with him.
"I'm going to help him out," he wrote. "I get back to NY in one week. He can meet me there and I'll take care of the mistake$ he made but I Him to clarify that I never did business with him."
For his part, akaElJefe wants to put the situation behind him and he has moved forward. On Twitter, he posted a long thread on how he got scammed out of 50 pairs of sneakers as a cautionary warning for other sneaker resellers.
You can read A Boogie With Da Hoodie's explanation below as well as sneaker reseller akaElJefe's story on how he got scammed.
See A Boogie Wit Da Hoodie's Explanation for Sneaker Scam Claims