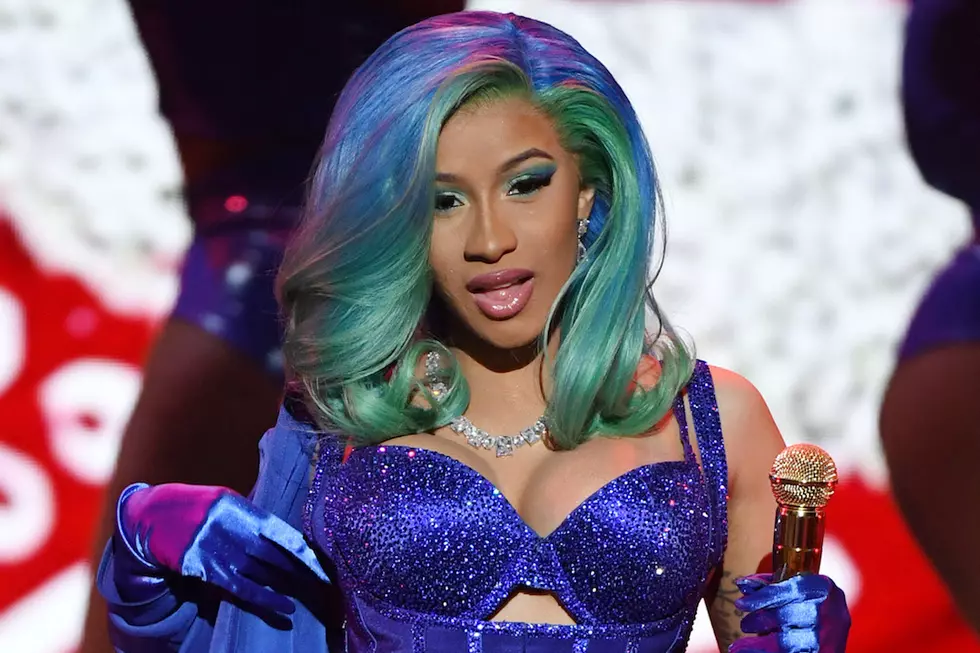 Cardi B Says Men She Drugged and Robbed Were Conscious, Willing and Aware
Ethan Miller, Getty Images
After facing some backlash for admitting that she'd drugged and robbed men in the past, Cardi B speaks.
"I never glorified the things I brought up in that live[.] I never even put those things in my music because I'm not proud of it and feel a responsibility not to glorify it," she says in one part of the note. "The men I spoke about in my live were men that I dated that I was [involved] with men that were conscious willing and aware. I have a past that I can't change we all do."
The comments that Cardi made are ones she said she originally offered during an IG Live session from three years ago.
"I had to go strip, I had to go, 'Oh yeah, you want to fuck me? Yeah, yeah, yeah, let's go back to this hotel,' and I drugged niggas up, and I robbed them. That's what I used to do," Cardi says in the aforementioned video.
You can read Cardi B's full statement below. See Cardi's controversial IG Live session beneath that.
See Cardi B's Different Looks Over The Years