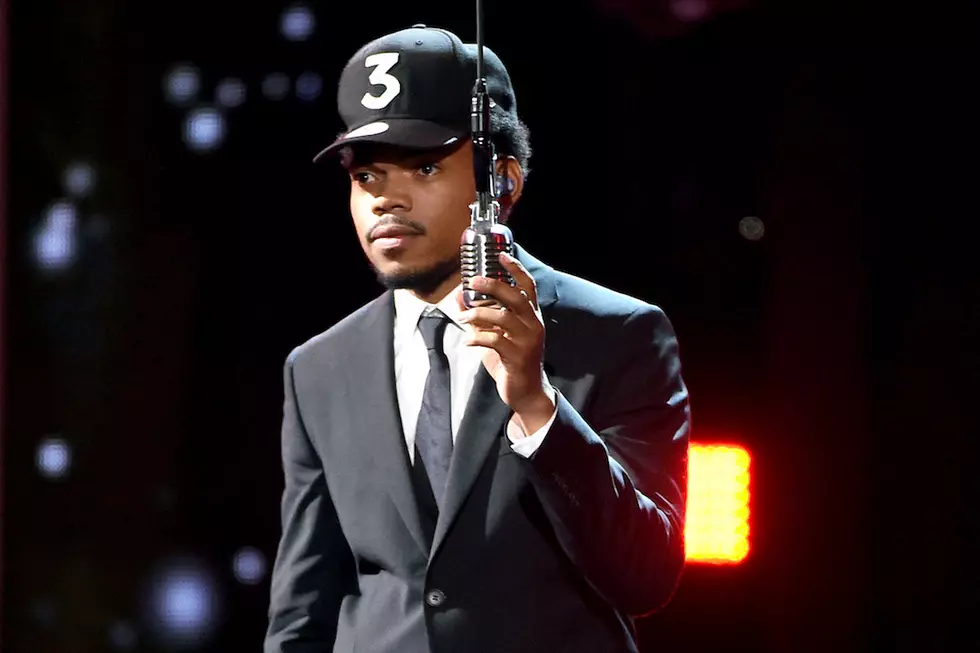 Chance The Rapper Selling His Debut Album?
Kevin Winter, Getty Images
Chance The Rapper might be selling his debut album. At this point, it's still just an idea, but The Windy City spitter said that selling his album will allow his music to be on the charts.
"I think I might actually sell this album," he told Complex. "That's, like, a big step in itself. I kind of hate the fact that I can't chart, really. I can chart, but the way they have the streaming s--- set up is weak as f---."
Chano also said there's too big a divide between how streams are evaluated as compared to physical releases, which is also making him re-think things.
"It's unfair," he said. "15,000 streams is the equivalent to one [album sale], and that's just unfair. Nobody listens to their songs [1,500] times when they buy it, f--- outta here, so it makes it hard. I can't really compete with other people."
Still, though, all of this hasn't been decided yet and again, it's just a concept that Chano is toying with at the moment.
"Not that the charts matter at all but like, come on," he said. "I think having it for purchase would be dope. Also, this is all hypothetical. There is no album. I can feel fans squirming in their chair, like, 'Oh sh-t, he's changing.' This is an idea."
You can see the rest of Chance's interview below, where he also talks about his current relationship with Kanye West.
20 Unforgettable Mixtape Moments of the '00s