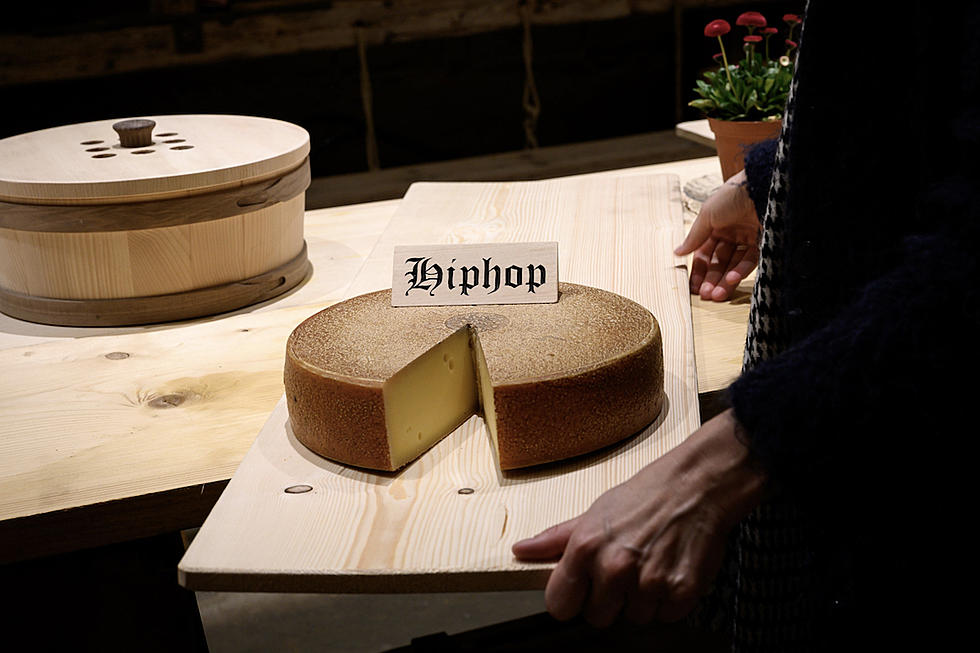 Cheese Tastes Better When Exposed to Hip-Hop, Says New Study
Fabrice Coffrini, Getty Images
What kind of music tastes great with cheese? Apparently, it's hip-hop.
Students of the University of Arts Bern in Switzerland and veterinarian Beat Wampfler conducted an eight-month culinary experiment—dubbed "Cheese In Surround Sound"—where they exposed cheese to different types of music, including rock, ambient and hip-hop. According to their results, cheese exposed to hip-hop had a better taste afterward.
"The bacteria did a good job," Wampfler told swissinfo.ch during the presentation of the experiment's results on Thursday (March 14).
According to the sensory analysis, cheese exposed to hip-hop tasted and smelled "remarkably fruity" compared to other cheeses exposed to rock or ambient music. Students played a timeless rap song for their cheese experiment. They used A Tribe Called Quest's song "We Got (the Jazz)" from the group's classic 1991 album The Low End Theory. Great choice.
"We were overwhelmed," said Professor Michael Harenberg, who supplied the scientific backing for the experiment. "At first I thought it was a typical Swiss reaction because cheese plays such a big cultural role here in Emmental. But even journalists from South Africa approached us for interviews and information."
Check out A Tribe Called Quest's "We Got (the Jazz)" video below.
See 15 of Hip-Hop's Weirdest Album Titles