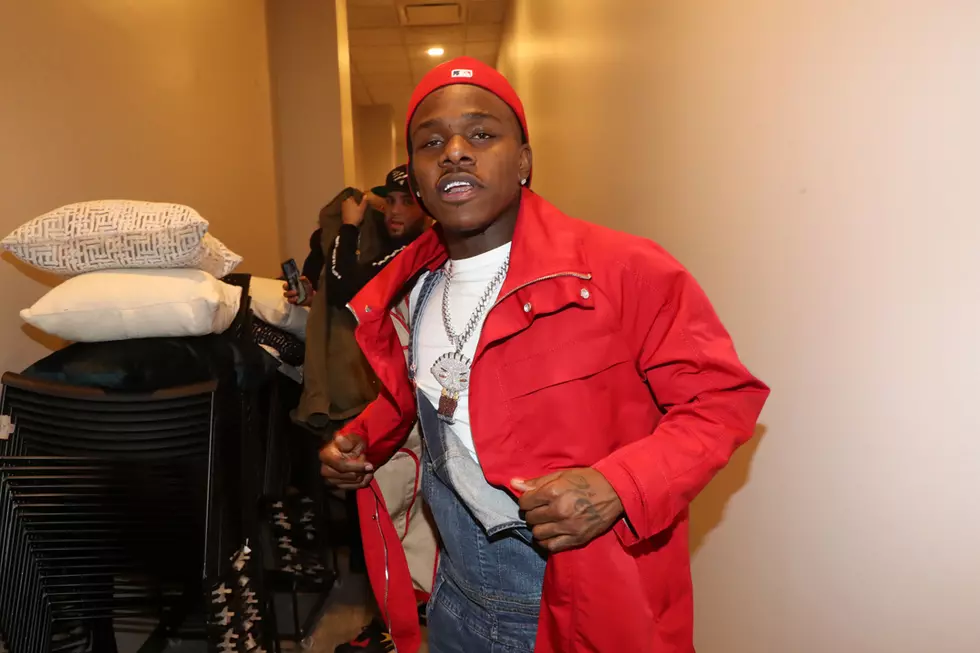 New Footage Shows DaBaby Fan Asking for Picture Before Assault
Johnny Nunez, Getty Images
On Thursday (May 24), U.K.'s Daily Mail posted a disturbing clip, shot at a different angle by a shocked fan, of the beating victim, Donald Saladin, whose rap name is Don Trag, getting pummeled by DaBaby's alleged crew.
In the video, you see Don Trag asking DaBaby for an autograph outside of Centro Nightclub in Lawrence, Mass. That's when a large man, who was said to be a part of DaBaby's security team, pushes him back and a scuffle ensues before quickly escalating to a full-on brawl. The footage also shows DaBaby appearing to get involved by grabbing Don Trag's legs during the altercation.
An eyewitness told the Daily Mail, "After I stopped filming, DaBaby was grabbing his [the victim's] stuff and going back and forth to his truck. Finally, the bodyguard pushed the guy so hard he bashed into the wall and was finally knocked out."
Don Trag was eventually rushed to the hospital where he suffered serious injuries to his head, face and ankle. Sources close to the situation also said he was in a coma but was later upgraded to stable condition.
Don Trag's mother, Nerlande Saladin, who is understandably distraught over her son's attack, doesn't understand why the situation got so out of control. "I could've lost my son," she told WCVB.com. "I'm only 49, and I'm not ready to lose my children, none of them. That's why I'm always telling them, 'Don't do stuff that you're not supposed to do.'"
"To see someone beating your son in the head like that, use your foot to kick him -- how could you do this? That's the only thing I can ask them. Why? Why is it worth it?" she added.
A day after the incident, a member of Don Trag's security posted a video claiming that Don Trag hit him in the nose first, which resulted in him getting a vicious beat down.
Watch the shocking video of the altercation between Don Trag and DaBaby's security team below.
Read 10 Wild Stories That Took Place During Hip-Hop Tours