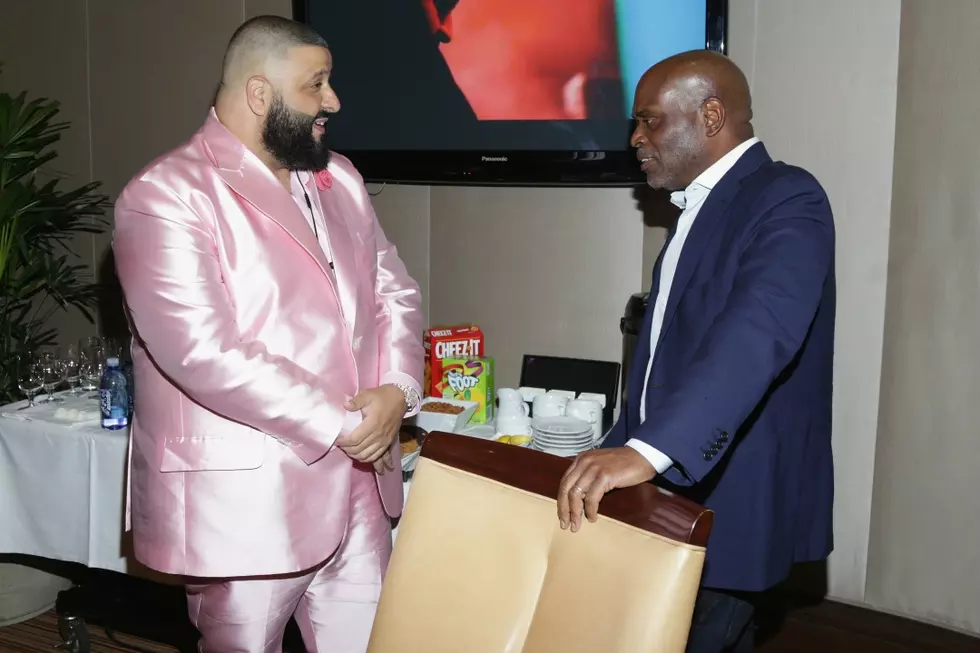 DJ Khaled Might Be Looking to Take L.A. Reid's Position at Epic Records
Jerritt Clark, Getty Images
Following L.A. Reid's abrupt departure from Epic Records in the midst of sexual harassment accusations against him, the future of the Sony Music imprint seems foggy at the moment. The music industry is seeking information on who may be replacing the longtime music executive, who was the head of the label since 2011, but rumor has it DJ Khaled may want a shot at the chair.
According to Page Six, the Miami stalwart may be petitioning himself to earn the position of running Epic, being that he's already done a lot for the label number-wise, having most recently earned a No. 1 hit on the Billboard Hot 100 chart for his new record "I'm the One" with Lil Wayne, Chance The Rapper, Quavo and Justin Bieber.
"He was petitioning to get that job. He's like, 'I make more happen than anyone in the game, why would I not be considered to run the label?'" an industry insider told the outlet.
A source spoke candidly to the outlet, calling Khaled a "hype machine" rather than a music executive who could run an entire label with a roster of top artists. They also discussed who they believed would be a logical replacement for Reid instead of Khaled.
"Khaled is a big hype machine — not a person who's running a record label. My guess is [Sony Music UK CEO] Jason Iley will run either Columbia or Epic or they will take [RCA president] Tom Corson . . . and put him at Columbia or Epic," said the source.
If you recall, Reid left Epic Records two weeks ago, right before sexual harassment accusations surfaced. He was reportedly "ousted" from the label after the co-worker complained of "several instances" of sexual harassment, which included Reid allegedly making "inappropriate physical advances" towards her at the company's Christmas party.
As news of Reid's departure from Epic Records surfaced, Sony Music released a terse statement: "LA Reid will be leaving the company."
133 Rapper-Launched Record Labels From the Past and Present