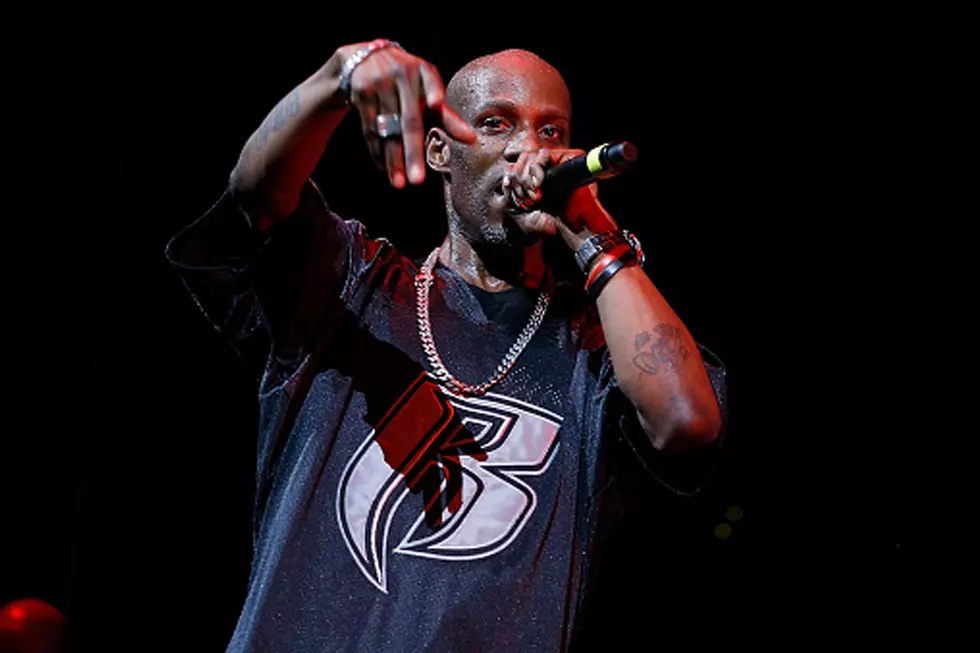 DMX Has a Reality Show in the Works
John Lamparski, Getty Images
DMX has been featured on a number of reality television shows in the past including Couples Therapy and Iyanla, Fix My Life, but now, the rapper is working on his own TV project.
According to a report from Variety, the "Bane Iz Back" rapper is collaborating with Kingdom Reign Entertainment on a new docu-series called In the Dog House. The series will give viewers an intimate look inside the rapper's life following his recent release from drug rehab. Viewers will also get to see X work on his new album and attempt to repair the strained relationships with his 15 children and their mothers.
"I'm just excited to get back out there and show my fans that I'm still a force to be reckoned with in hip-hop, and invite them into my vast world of spirituality and growth," DMX said.
In the Dog House will be taken to market this month and is being produced by Carlos King's Kingdom Reign Entertainment, through a deal with ITV America. The rapper serves as executive producer on the series alongside King.
"Although DMX has been a lightning rod of controversy, he's one of the greatest performers in all of music," said King. "We're thrilled to take this ride with him and look forward to helping him tell his story that we feel viewers will be intrigued by and startled to see."
The rapper entered a New England rehab in August, after he said house arrest wasn't working for him. "I made the decision to do something positive and better for myself," he told TMZ. The following month, X's lawyer, Murray Richman, said the rapper was "back to being human again" and completed his rehab program.
See New Music Releases for November 2017