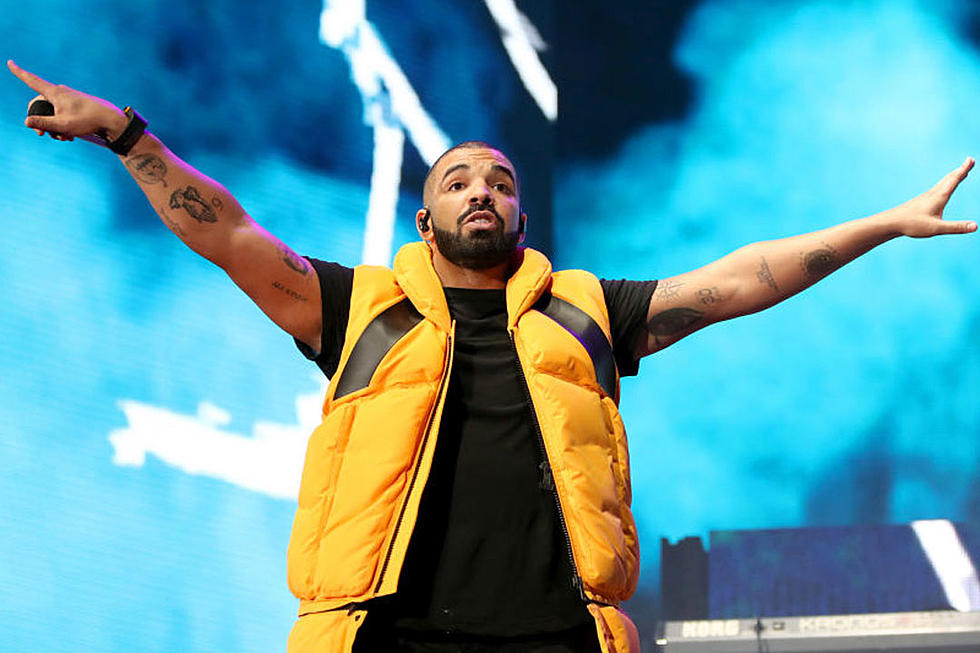 Here's Everything Drake Donated in Miami for a Total of $175,000
Christopher Polk, Getty Images
Drake has been keeping extra busy ever since he dropped his Scary Hours EP, but most of his efforts are being put to giving back. While down in Miami, Fla. this past week to film the music video for his "God's Plan" hit record, the Toronto rapper gave a slew of donations to different organizations and individuals in Miami.
While filming the actual video at Miami Senior High School on Feb. 5, Drizzy also reportedly donated $25,000 to the school, and even designed uniforms for the students to wear. During the course of the week, the More Life hitmaker also gave large donations to a women's shelter, a University of Miami student who applied for tuition scholarships, and also paid for the groceries of some lucky customers.
By the end of his three-day visit to the Southern city, Drizzy called his trip one of the best times spent in a very long time. While he gets to leave Miami with a full heart, the people who earned his donations are more grateful than ever.
Check out everything that Drizzy donated to Miami during his time down in the Florida city this last week below.
Donates $25,000 to Miami High School

As he visited Miami Senior High School to film the music video for his "God's Plan" hit single on Feb. 5, Drake also reportedly donated $25,000 to the school. He even designed and distributed new uniforms for the students, making them the first students in the country to wear special OVO-designed uniforms.

Gives $50,000 to a University of Miami Student to Cover Tuition

As University of Miami student Destiny James applied for multiple scholarships, it turns out that Drake had been paying attention to her story. Setting her up to film a video about students applying for scholarships, Drizzy surprised her and gave her a check of $50,000 to cover her tuition costs.

Donates $50,000 to Miami Women's Shelter

Also while in Miami, Drake visited Lotus House, which is a shelter for homeless women and children in the Florida city. He ended up donating $50,000 to the organization, and gave out games to 140 kids while also passeing out $150 Target cards to 130 women.

Spends $50,000 to Buy Groceries for Customers at a Supermarket

As he stopped by Sabor Tropical supermarket in Miami, Drizzy told customers that he would pay for everyone's groceries in the store for every item that individuals could bag.

Reflects on Three Days Worth of Donations in Miami

Drizzy ends his incredible week by reflecting on his donations and giving them special moments when they needed it the most. He also remarks how the last three days in Miami have been "the best" he's had in a very long time.