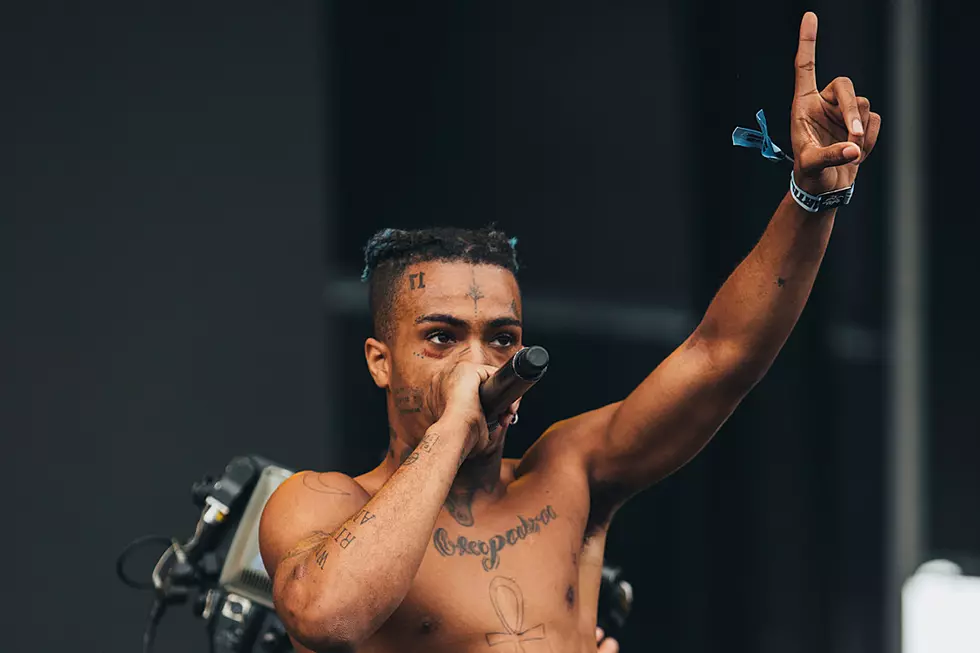 First Full Photo of XXXTentacion's Son Gekyume Revealed
@TheInfamousJC
We lost XXXTentacion last summer, however, his legacy lives on not only through his music, but also with his son. The late rapper's girlfriend, Jenesis Sanchez, was expecting their child when X was shot and killed on June 18, 2018. While X's life was tragically cut short, Jenesis welcomed their baby boy, Gekyume Onfroy, into the world just last month on Jan. 26. Now, we have the first full photo of the little one.
Shared in an Instagram post by both X's mother, Cleopatra Bernard, and X's DJ and friend, DJ Scheme, an image of baby Gekyume hit the web for the first time on Tuesday morning (Feb. 26). Previously, we'd only gotten a glimpse at his tiny feet when X's mother shared a photo on Instagram.
In a statement following the baby's birth, reps for the late rapper shared the meaning behind Gekyume's unique name.
"Gekyume's name is derived from a word X created prior to his passing, which means 'a different state' or 'next' universe of thought," the statement read. "XXXTentacion specifically chose this name for his first born son; his family is honored to fulfill his wish and shower baby Gekyume with love."
In a recent Q&A session on Reddit, X's frequent producer, John Cunningham, revealed that the late rapper had written a song about Sanchez being pregnant. Unfortunately, he didn't answer later questions about whether the song was finished nor about whether it would ever be released.
Check out the adorable photos of Gekyume below.
See Behind-the-Scenes Photos of XXXTentacion at the 2017 XXL Freshman Shoot