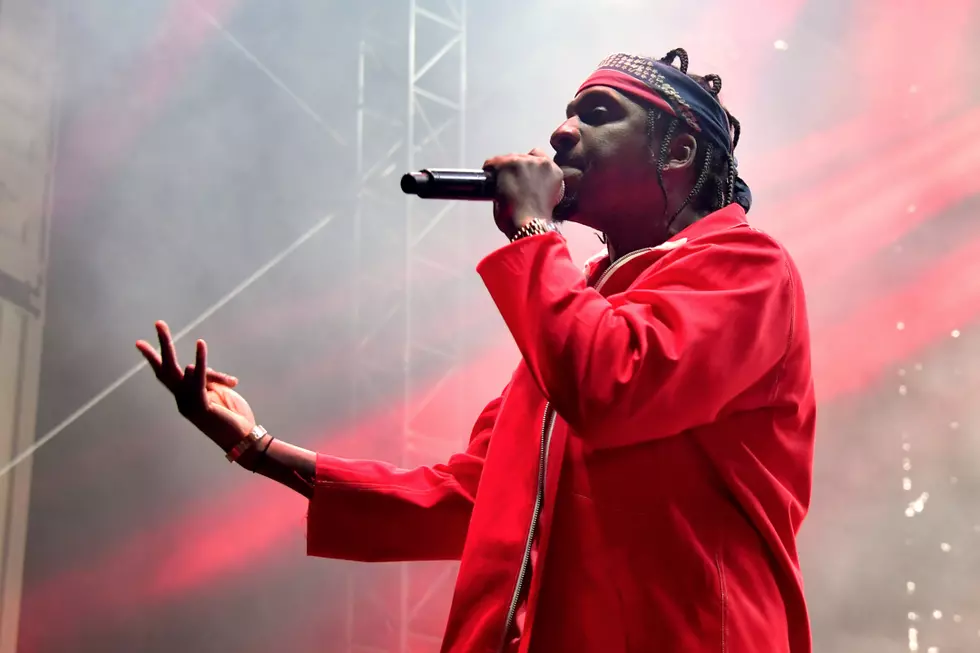 Hip-Hop Reacts to Pusha-T's "The Story of Adidon"
Neilson Barnard, Getty Images
The Internet went into a frenzy last night (May 30) after Pusha-T delivered his "The Story of Adidon" response track to Drake's "Duppy Freestyle" diss record, and the hip-hop community has a lot of emotions about it.
The new record from the Virginia native features him accusing Drake of hiding a secret son and being a deadbeat dad, while also taking shots at the rapper's mother, father, producer Noah "40" Shebib and Birdman. Pusha also uses a previous photo of the More Life rapper in blackface as the song's artwork, which were taken by photographer David Leyes.
While "The Story of Adidon" seems to have just as much, if not more, of an impact on fans than Pusha and Drizzy's previous lyrical exchanges, some of our favorite rappers seem to be keeping quiet about it compared to their reactions to "Duppy Freestyle." There's a good chance that hip-hop stars aren't sharing their responses publicly being that the subject matter is so touchy or due to their potential relationship with either rapper. Either way, Pusha definitely stirred up a lot of new conversation with his latest contribution to his beef with the "Nice For What" hitmaker.
Check out the list below to see some of the reactions from the hip-hop community to Pusha's "The Story of Adidon."