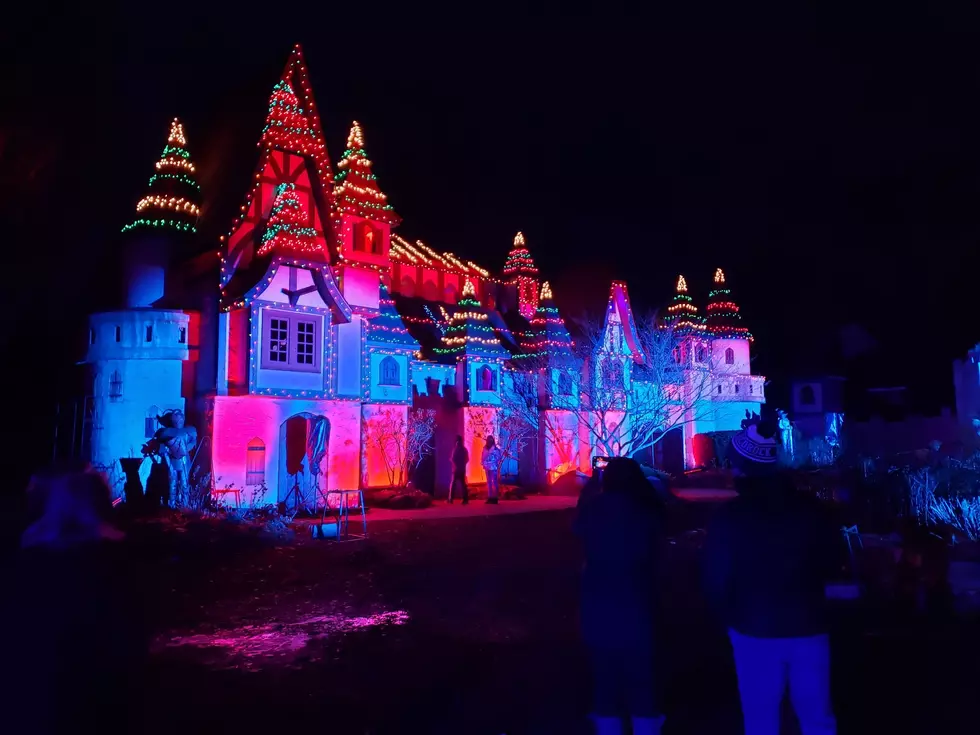 HollyDazzle at the Michigan Renaissance Festival [PHOTOS]
CMonroe/TSM
HollyDazzle is happening now at the Michigan Renaissance Festival!
Last weekend, I had the chance to do a live broadcast and check out the new HollyDazzle: A Renaissance Christmas. If you and the family are looking to get out and get some exercise while checking out awesome Christmas light displays, this is for you.
HollyDazzle is a 3/4 mile trail through the Christmas Village at the Michigan Renaissance Festival. The trail boasts over 100,000 lights and that is not counting them individually. Every light strand counts as one light. So to put that into perspective, this trail has over 100,000 light strands, spotlights, and other units on display. Clark Griswold would be proud!
Enter your number to get our free mobile app
The trail includes more than just lights as well. As you walk through the trail you are treated to music and sound effects and motion. It is way more than just lights. Be sure to bring the family dog as well. HollyDazzle has free treats for the kids and a free gift for your dog.
Another bonus to HollyDazzle is that Santa is there for you and the kids. Most places won't let you see Santa in person this year, but HollyDazzle has a sleigh designed for social distancing and still allows for photos and for the kids to tell Santa what they want for Christmas.
Many of the vendors from the Michigan Renaissance Festival are there as well so you can get some Christmas shopping done too. Your final stop takes you through Santa's Sweet & Gift Shoppe.