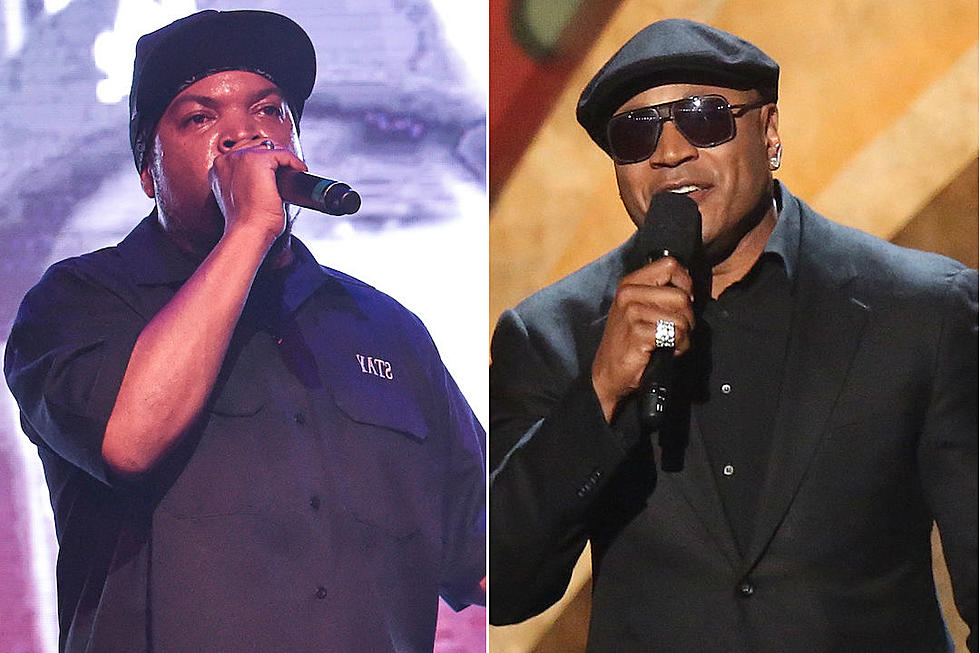 Ice Cube and LL Cool J Land Billion-Dollar Commitments for Plans to Buy Sports TV Stations: Report
Aaron J. Thornton/Maury Phillips, Getty Images (2)
According to a Feb. 22 report from TMZ, the veteran entertainers just received several billion dollar commitments from investors.
As XXL previously reported, Disney is being forced to sell off 22 sports channels, including the YES Network, because the Justice Department determined that they had too much control and power in the sports TV landscape. Teaming up with Alex and Ani jewelry founder Carolyn Rafaelian, LL and Cube plan to bid on the channels, and with this new money, they have a large chance of winning.
Cube has already met with his group of private equity partners earlier this week to figure out their purchasing strategy. TMZ reports that should Cube and LL secure the networks, they plan to "run a full slate of content that caters to a younger audience because they believe there's a hole in that market."
In a statement given to XXL last year, Cube confirmed the news of his plans to cop a sports TV network with LL while also letting us know his plans to give sports-watchers a new experience. "It's time for the world to get sports and culture presented to them in a fresh new way," he said at the time.
65 Hip-Hop Albums Turning 20 in 2019