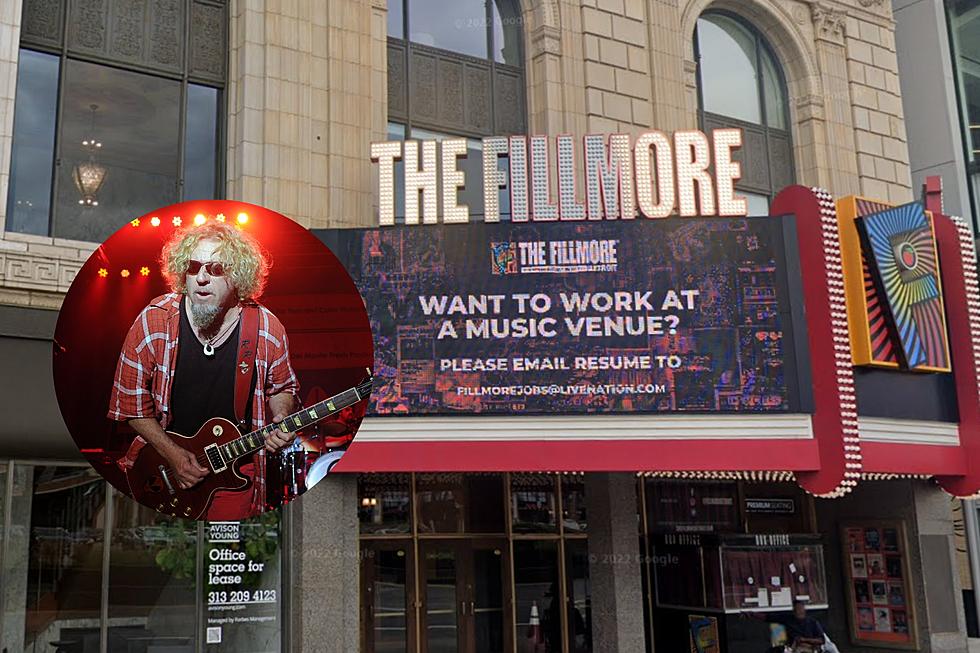 Sammy Hagar Celebrates His Red Rocker Lager with Detroit Concert
Getty Images/Google
Sammy Hagar has added a new brew for rockers to enjoy.
Sammy Hagar now has a new line of craft beer for fans to enjoy. Craft beer enthusiasts in Michigan can now enjoy Red Rocker Lager, which is brewed in partnership with Brew Detroit at Red Rocker Brewing Co. in Corktown. This Mexican-style lager has a 4.3% ABV and is sold in 4-packs of 16-ounce cans.
To celebrate the new brew, Sammy Hagar & The Circle will be performing a concert at The Fillmore Detroit on Monday, October 23rd. For those looking for tickets, presale begins on Tuesday, September 19th at 10 am (Password: BOGUSOTIS.) General tickets will be going on sale on Friday, September 22nd at 10 am.
Rock 'n' roll is at the heart of Red Rocker Brewing Co. and there's no better place to brew our beer than in Detroit Rock City.We created Red Rocker Lager to not only honor the fans, but to also pay tribute to the soul of Detroit rock 'n' roll. Our head brewer Cameron Schubert and I worked together with Brew Detroit for months tasting, tweaking and reformulating our beer until we got it to be exactly what we'd envisioned. I can't wait for beer lovers in Michigan and all around the world to try it...Sammy Hagar via redrocker.com.
The new Red Rocker Lager is said to be a golden, medium-bodied Mexican-style lager with just a touch of sweetness. On top of being sold in liquor stores and bars in Michigan, the brew will soon be available to be shipped to select states in America. To see details on Red Rocker Lager, click here. 
Source: Redrocker.com
Inside the Abandoned Detroit Harbor (Boblo) Terminal
Who's Made The Most Money Playing for the Detroit Pistons?
Who made the most money playing for the Detroit Lions? These 25 players raked in some serious cash.
(All earnings are according to
Spotrac
)
Making of the Michigan Central Railroad Tunnel Detroit, 1906-1920
Between 1906 and 1910, thousands of Michiganders went to work creating a faster, more affordable way to ship goods across the Detroit River to the City of Windsor, Ontario, Canada. Using preconstructed sections of tunnel, floating them onto the river above a trench on the bottom of the river. Here are some photos of the construction courtesy of the Detroit Public Library's Burton Historical Collection.