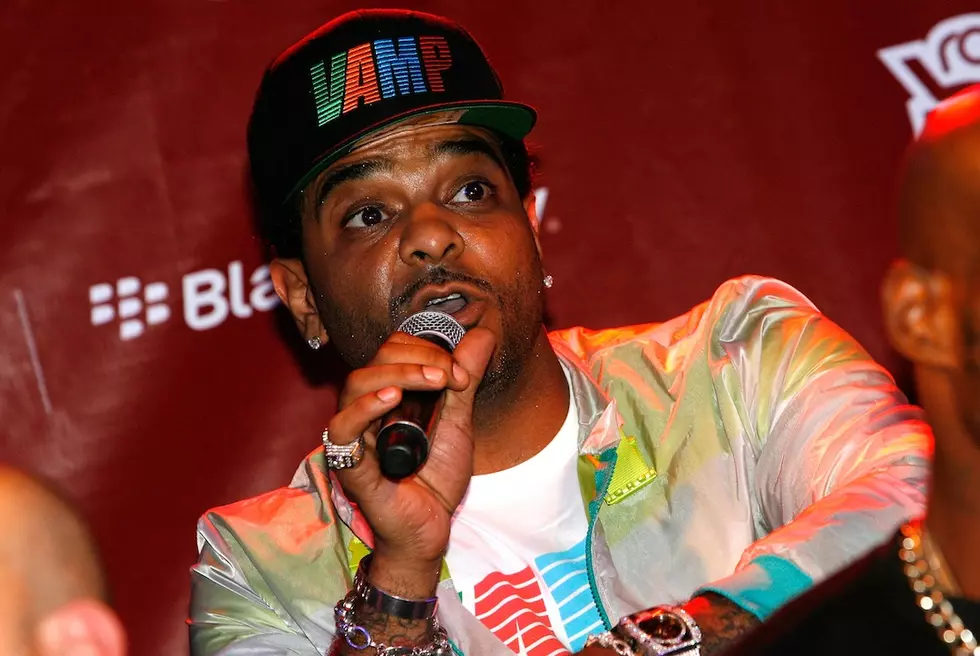 Jim Jones Snaps When Asked If Max B Co-Wrote "We Fly High (Ballin')"
Mike Lawrie, Getty Images
Jim Jones scored his first (and only) Billboard Hot 100 hit with with 2006's "We Fly High (Ballin')." While many regard the career-defining record as one of the best in the former Diplomat's catalog, he despises it. In fact, Jim can't stand the song.
"I actually hate the song. The record makes me cringe," Jim Jones said during a recent interview in commemoration of the 10th anniversary of Hustler's P.O.M.E -- the album that includes "We Fly High (Ballin')" and earned him a top 10 spot on the Billboard 200.
"But it's actually a love-hate relationship I have with it," he continued. "I know that record has set me apart from where I was when it came to me being in this game and me being on a different level of success, and putting me in a different room with people to do business with. But on the flip side, 10 years later, that song has burned a hole in my brain that's so disgusting it makes me cringe every time I hear it."
During the sit-down, Jim was also asked about Max B's contributions to "We Fly High (Ballin')." He ultimately claims that the Wave God had no part in making the song. "Why would you even ask me that? Max B never wrote one ounce of my music, nor has Stack Bundles, nor has Cam, nor has anybody in my whole life," Jim scoffed. "You can't allude to what you hear out there if you don't know it for sure. Nobody writes my music at all. If you really want to know, I have ghostwritten a lot of music for a lot of other people [chuckles]. Including the name you just said. If you really want to get technical. But that's neither here nor there." He also added that there are no relations between himself and Max B.
Months ago, it was revealed that Max B would be coming home from prison early. According to French Montana, he even has a studio in the new jail cell he was just transferred to.
20 Albums Turning 10 in 2016