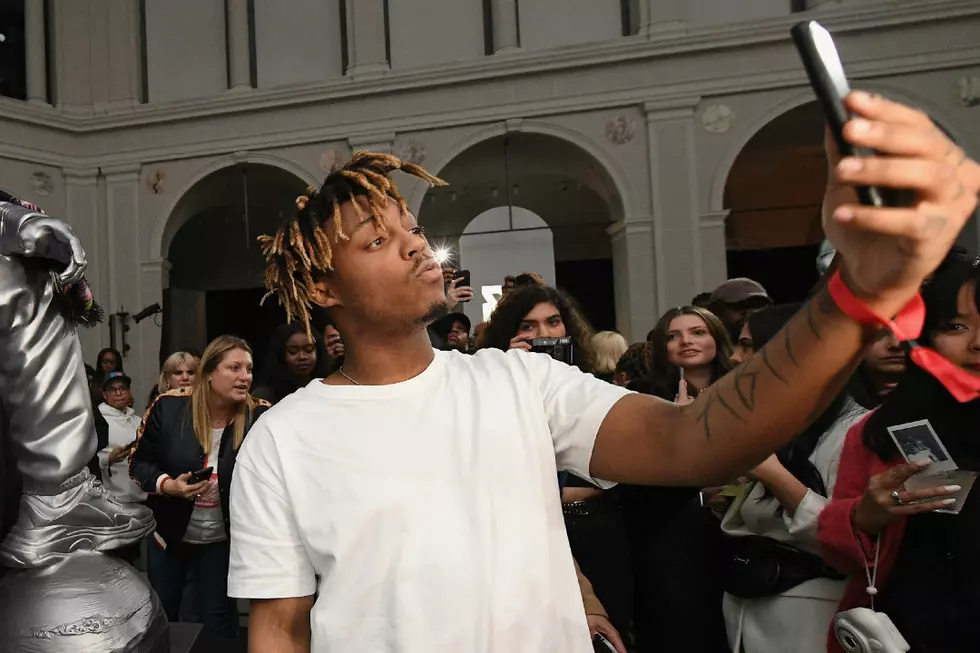 Juice Wrld's Twitter Hacked, Verification Lost
Dia Dipasupil, Getty Images
Juice Wrld's Twitter account was hacked by a mysterious hacker on Thursday (July 18). In addition to being hacked, the Chicago rapper's account lost its verification (aka blue check status) in the process.
The hacker changed Juice Wrld's Twitter name to @joingroupbuy and began tweeting a lot of things that would surely cause a huge stir if they came from the Juice man himself. Some of the tweets criticized the U.S. government's involvement in middle eastern affairs. Another tweet saw the account write, "Fuck RIAA." Clearly, there's some pretty random stuff going on.
Juice, who is already working on his second album, has not addressed the Twitter hack on his other social media accounts. XXL has reached out to his team for comment on the hacking. You can view a couple of the hacker's tweets below.
In the meantime, Juice Wrld has seemingly distanced himself from lean. On July 8, the 20-year-old artist went on his Twitter account to announce that he's quitting drugs like codeine. "Ima leave that shit alone 4 good watch me.. I'm done w it," Juice wrote. "I got work to do, a lot," he tweeted, along with a sad face emoji.
After his girlfriend Ally applauded with his first tweet, Juice assured her that he's done with drugs and apologized for scaring her with his behavior.
"Bae I'm sorry I be tweaking, you've put up with more than ppl know I know I be scaring you, fuck Codeine I'm done. I love you and im letting it be known publicly that ain't shit fucking up the real love I found. Learn from this everyone. Addiction kills all but you can overcome," Juice tweeted.
See tweets from the person who hacked Juice's Twitter account for yourself below.
See the 35 Best Projects of 2019 (So Far)