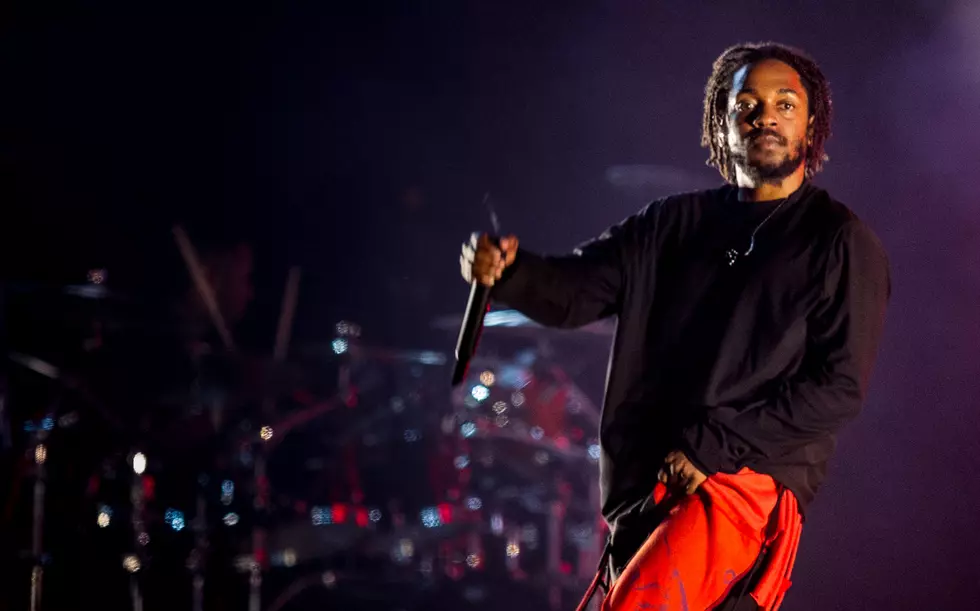 People Think Kendrick Lamar Used Stunt Double for Performance: Watch
Santiago Bluguermann, Getty Images
Although Kendrick really did perform at the festival, a growing number of fans don't believe the Compton rapper actually took the stage. They think he sent a stunt double in his place.
"[I] lowkey think #DayNVegas gave us a fake Kendrick Lamar last night..that was such a weird performance. Seen him 8 or 9 times now, and this just didn't feel like him at all," tweeted one fan.
Another person wrote, "What was up with this fake Kendrick Lamar at day n Vegas, wtf? There's no way it was actually him."
K. Dot isn't the first artist to be accused of sending a stunt double to perform in his place. Back in December 2016, Jeremih rumored to have done such a thing. At the time, fans said the R&B singer hired a man to perform as him for a show in Houston. The rumored imposter supposedly wore a hoodie to disguise his face and performed on stage using a backing track to hide his vocals.
XXL has reached out to K. Dot's team for comment.
See The 25 Longest-Charting Hip-Hop Albums in Billboard 200 History