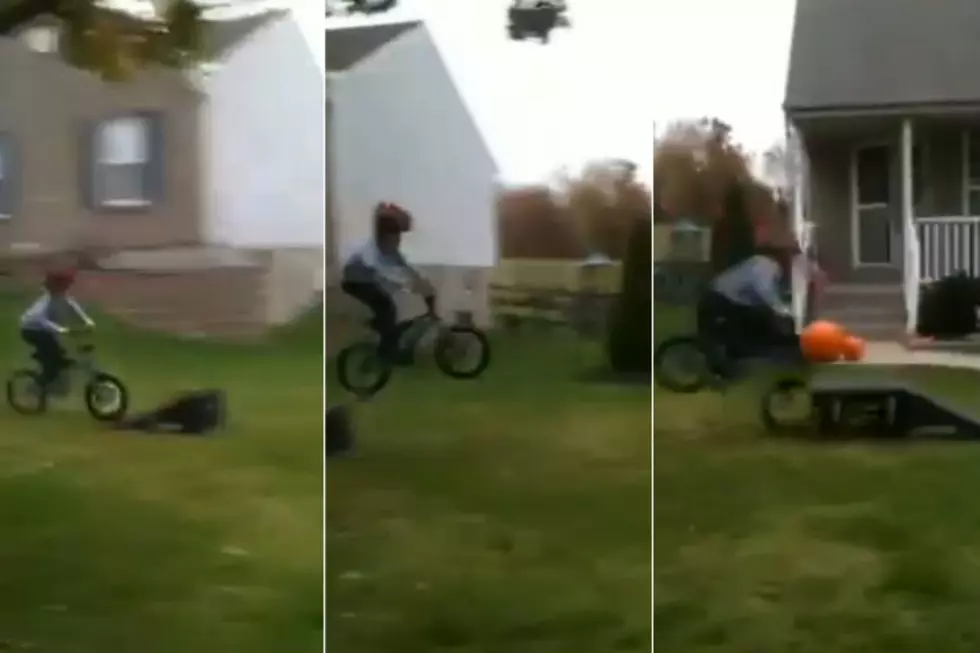 Kid Gives Play By Play Of His Friends Bike Jump Fail [Video]
Alex D via YouTube
What makes this bike jump special is the spot on commentary given by the kid holding the camera.
Starting from the description of his friend starting at the top of the hill, to his run toward the ginormous jump.
It's all topped off with his prediction, and reaction when his prediction is right.
Honestly though, it was a good attempt!
The jump was solid, his form was good, and would have stuck the landing if he just flew a few more feet!
He did way better than this father/son duo below.