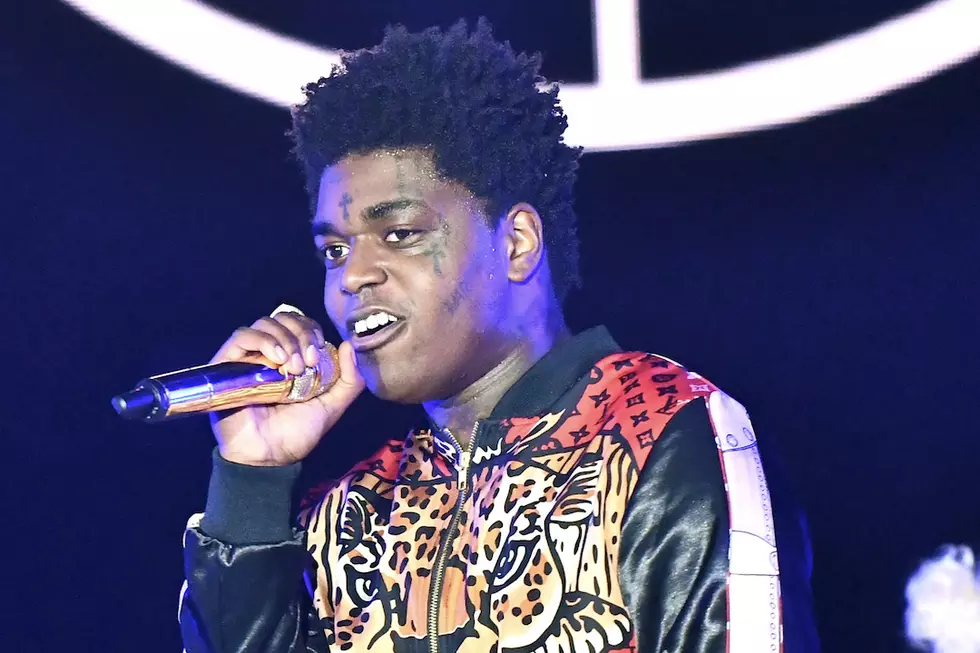 Kodak Black Planned to Use Rolling Loud Check to Start Scholarship for Parkland Shooting Victim, Lawyer Says
Scott Dudelson, Getty Images
According to a report The Blast published last night (May 15), Kodak's lawyer Bradford Cohen says the rapper had planned to donate the check he would've received for performing at 2019 Rolling Loud Miami. Cohen tells the news outlet that the rapper planned to start a scholarship fund in honor of Meadow Pollack, who was one of the students shot and killed during the shooting at Marjory Stoneman Douglas High School in Parkland, Fla last year.
"Kodak was very disappointed that he couldn't make something he thought was going to be very special happen at Rolling Loud," Cohen told The Blast. "We spent weeks trying to coordinate the surprise in Meadow Pollack's memory. Kodak still intends to fund a scholarship in her memory."
Pollack was reportedly a huge fan of Kodak. Once he found out about the fan he lost, Kodak's lawyer says the Project Baby worked to set up a special night for Pollack's family on the night of his performance. Meadow's brother, Hunter Pollack, was reportedly in the VIP section waiting for an exclusive meet-and-greet with the rapper before Kodak was arrested.
Before he reached the premises, Kodak Black was arrested and charged with two counts of making a false statement on governmental paperwork. Police believe Kodak lied on his Firearms Transaction Record (Form 4473), which is the form that must be filled out in order to purchase a registered firearm. In one section, the form asks the person filling it out to indicate whether or not the applicant is under indictment for a felony. That question was checked off with a "no," even though Kodak was previously indicted for criminal sexual conduct for a 2016 case in South Carolina.
See 22 Hip-Hop-Related Police Raids