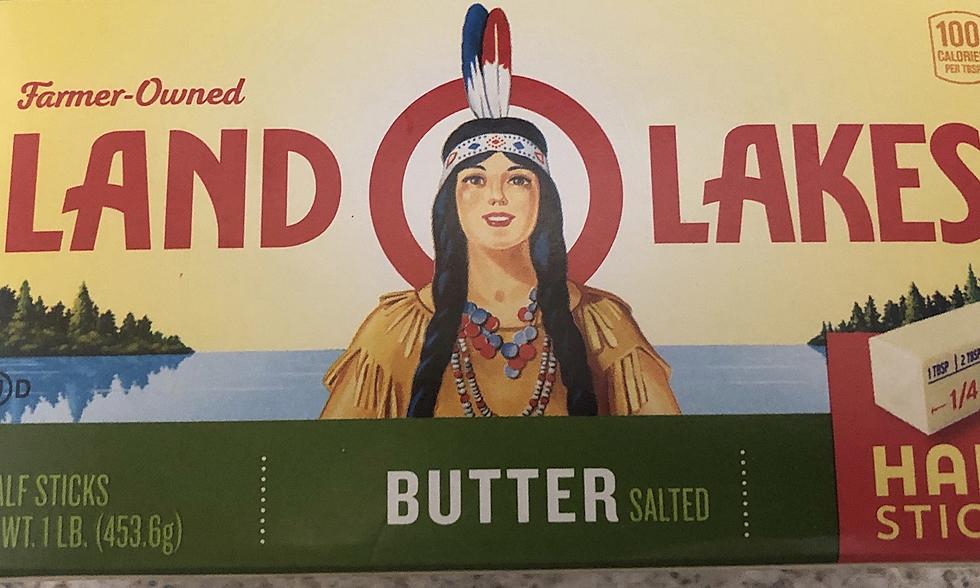 Land O' Lakes Dropping 'Racist' Native American Image From Packaging
Photo: Lisa Marie
After nearly 100 years the Native American woman who has graced the package of Land O'Lakes butter has faded away.
The image, an American Indian woman with  a feather in her hair and was kneeling, holding up a container of butter in her hands, has been criticized over the years as "racist". Many felt the term "butter maiden" to be offensive or even stereotypical.
Rep. Ruth Buffalo of North Dakota told the Grand Forks Tribune that the image goes "hand-in-hand with human and sex trafficking of our women and girls." Buffalo, who is herself a member of the Mandan, Hidatsa and Arikara Nation went on to say she felt is was a good thing to remove the image and that "the nation needs to "keep pushing forward to address the underlying issues that directly impact an entire population that survived genocide."
In a press release, the company announced that moving into their 100th year the packaging will now reflect photos of Land O'Lakes member farmers. The statement read, "Land O'Lakes was founded by a group of Minnesota dairy farmers in 1921, and as it approaches its 100th anniversary in 2021, the co-op has reflected on its treasured history and made the decision to showcase its greatest strength—its farmers."
The statement went on to note, "As Land O'Lakes looks toward our 100th anniversary, we've recognized we need packaging that reflects the foundation and heart of our company culture—and nothing does that better than our farmer-owners whose milk is used to produce Land O'Lakes' dairy products," said Beth Ford, President and CEO, Land O'Lakes.
There was no mention if the change was made due to the push-back over the years or not. The new packaging has already started to appear on tub butter spreads, foodservice products and deli cheese, and will begin appearing on stick butter in spring/summer 2020.
Enter your number to get our free mobile app
How can I stay safe while grocery shopping? And answers to 24 other coronavirus questions