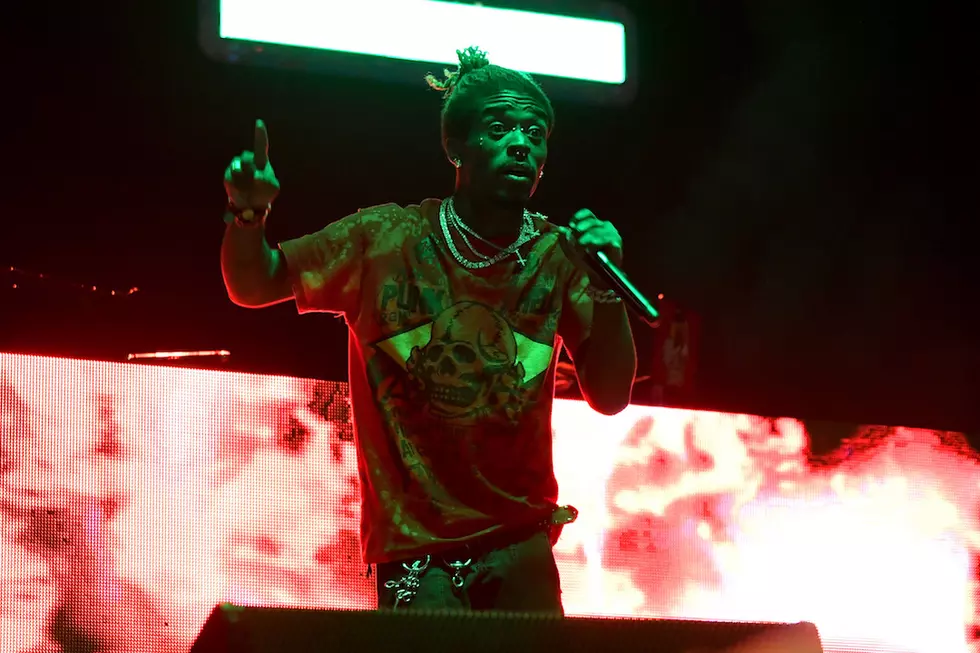 Lil Uzi Vert Fans Rush Stage After He Cancels Quebec Festival Performance
Neilson Barnard, Getty Images
Lil Uzi Vert fans don't play around when it comes to seeing him perform in all of his glory, but the rapper left some of his Canadian supporters pretty angry. The "Money Longer" rapper was slated to perform at the Santa Teresa Festival last night (May 20) in Quebec, but unfortunately, he was a no-show at the last minute.
According to the festival's Twitter account, Uzi was unable to make it through customs due to "lack of cooperation," and while they assured fans that they would be refunded, the ones that were in attendance rushed the stage in fury.
"Lil Uzi Vert will unfortunately not be able to perform tonight due to a lack of cooperation from Canada Customs," the account writes. "All ticket buyers will promptly receive an email for the refund procedure. Thank you for moving with calm and respect."
Footage of fans destroying items on stage has also surfaced from some of the attendees, which show people going on stage, someone using a fire extinguisher and one even pushing down a set of speakers.
Fans also claim that Trippie Redd and Ski Mask The Slump God were supposed to perform at the same festival prior to the Philadelphia star's set, but their sets were also cancelled at the last minute. The stage was rushed once fans discovered that they waited for an empty stage after Uzi's no-show.
Check out the footage of Lil Uzi Vert fans rushing the stage after he was a no-show for his festival performance below.
See Behind-the-Scenes Photos of Lil Uzi Vert at the 2016 XXL Freshman Shoot