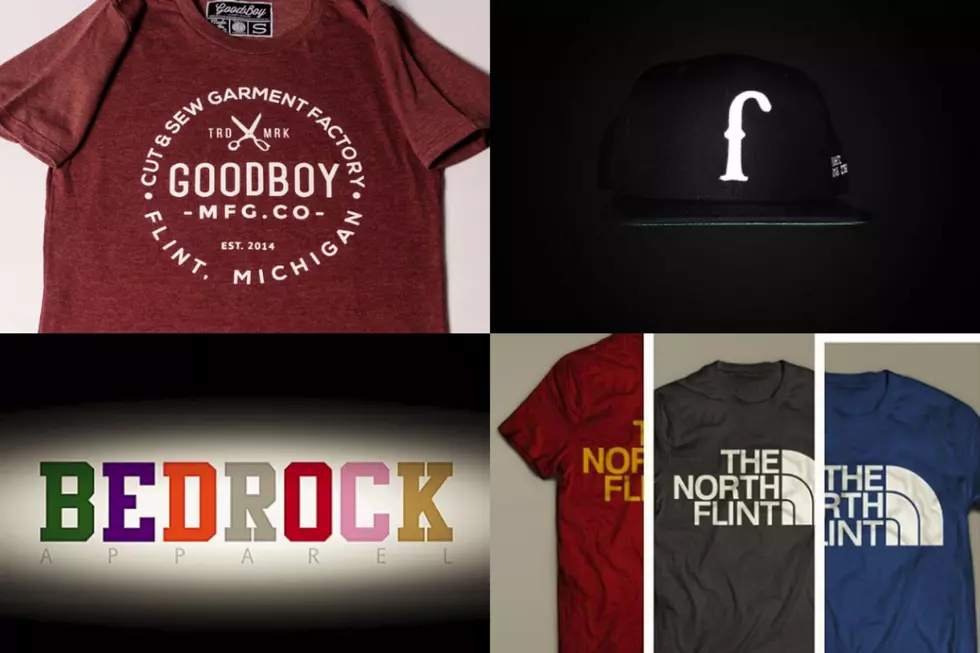 Four Flint Born Clothing Lines You Need To Check Out
FlintClothing
If you have ever called Flint home then you'll need to check out these four Flint born clothing brands.
Flint has always been as much of a state of mind as it is a physical place to me. The city is known for being tough, talented, and always underappreciated. With the Flint Water Crisis and struggles with violence, it's easy to overlook the massive amounts of talented people creating new brands in Flint. Thankfully, that is all starting to change.
When I said that Flint is a state of mind, I mean that the city represents something bigger for everyone that lives or works here. We all know that we have to work harder for what we want. We want to represent the positive side of our city without ignoring the history that has made us who we are.
I chose the following Flint born clothing lines to feature because I feel like they all take that attitude to heart. I have personally connected with, or bought items from them and have nothing but great things to say. I know there are many other clothing lines in Flint and would like your input on who they are and why you love them.
1. GoodBoy Clothing - The shop to shelf lifestyle streetwear brand. Tailored for your good.
GoodBoy is the epitome of what I'm trying to express with this list. Created by Oaklin Mixon, GoodBoy works hard to be involved with all things Flint. From hosting listening sessions for Flint artists to partnering with Flint businesses, they are definitely enriching the culture.
Goodboy is unique because they manufacture all of their clothes in house. You can actually stop by the store and see the process from start to finish. They started with T-Shirts, but are constantly expanding their line to everything from hats to shoes.
I get more questions and compliments about my Eight One Zero hat than any other piece of clothing I own. The signature F is becoming a classic. They have started to branch out from just hats into the world of T-Shirts lately. They have a great line of shirts featuring The Culture and Made In Flint slogans.
3. BEDROCK APPAREL - A brand built on moral integrity. The content of one's character carried out in one's clothing. Stay rock solid.
BEDROCK is another brand that perfectly hits the target of Flint being more than just a city. The brand stands for the hard work and integrity that Flint is built on, but rarely gets recognized for.
BEDROCK focuses on hoodies and sweatshirts, but I think they will be expanding their lineup soon. With ringing endorsements like the one they received when Jalen Rose wore a BEDROCK hoodie on ESPN, how could they not?!
The North Flint started in the T-Shirt world, but has expanded to hats, sweatshirts, and more. I admit that this is the brand I know the least about, but I always take time to check out their designs on Instagram.
There are many more designers in Flint I know, but I chose these four because I've actually had some sort of contact with the brand. I hope this opens up the discussion for you to add to this list. You can email me at clay@club937.com or leave a comment below.