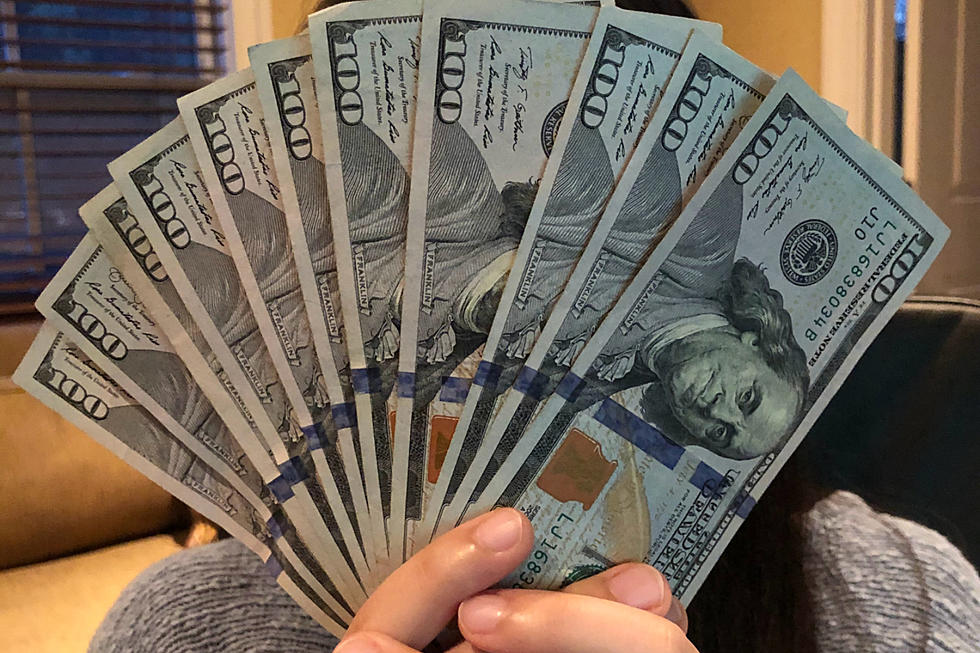 Big Win – Lotto Ticket Bought in Davison Earns Lottery Club $1.7M
Blogging Guide; Unsplash
8 members of a Genesee County lottery club are a heck of a lot richer after they recently won $1.7 million.
According to MLive, the winners bought their ticket at MoJoe's Food & Spirit, located at 4300 North State Road in Davison on April 1st.
After going bonkers from winning the $1.7 million, I'm sure it was a little difficult convincing people that they had really won the lottery since it was April Fool's Day.
I can only imagine how excited they all were after winning that kind of cash.
Lotto club representative:
A group of us at MoJoe's decided to go in on a Fast Cash ticket since the jackpot was high. One of the members looked it over and saw we had won, so another member scanned it on her Lottery app to confirm the prize. When the amount of $1.7 million came up on the screen, we got loud! We were all so excited.
While winning the lottery didn't turn the group into millionaires because they had to split their winnings between eight people, they still walked away with a lot of cash. If split equally, each winner would have scored over $200,000. Of course, that's not considering the massive chunk taken out for taxes. Either way it was a good day for all eight members of the lottery club.
The anonymous group didn't specify exactly what they were going to do with their winnings, but for now, they say, they'll simply save the money. Honestly, that's exactly what I would do too.
Peek Inside Don & Patsy Lou Williamson's Beautiful Davison Home
This breathtaking home in Davison belonged to former Flint Mayor Don Williamson and his wife Patsy Lou Williamson who owned several car dealerships in the area. Their custom-designed home was built in 2010 and sits on 19 acres on the Potter Lake Peninsula. The main home is about 3,800 square feet and there's a stunning guest house on the property as well.
Look Inside Mansion Built for Former Piston Joe Dumars on Market for $9.95 Million
Former Detroit Piston and Basketball Hall of Famer Joe Dumars built this incredible estate in Bloomfield Hills back in 1995 and it reflects his love of the game and entertaining guests. Inside the 26,000 square feet of living space, you'll find 2 master suites, 5 guest suites, and 15 bathrooms. The home is filled with unbelievable extras that include not one, but two basketball courts. Although he sold the home to the current owners in 2015, his "stamp" is still present on much of the home. Currently, on the market, it can be yours for $9,950,000. Take a look.
This Sleek Looking Modern Airbnb in Northern MI Has the Best View
Seeblick Haus is a small vacation home for 4 people on a secluded, very private site in Northport.