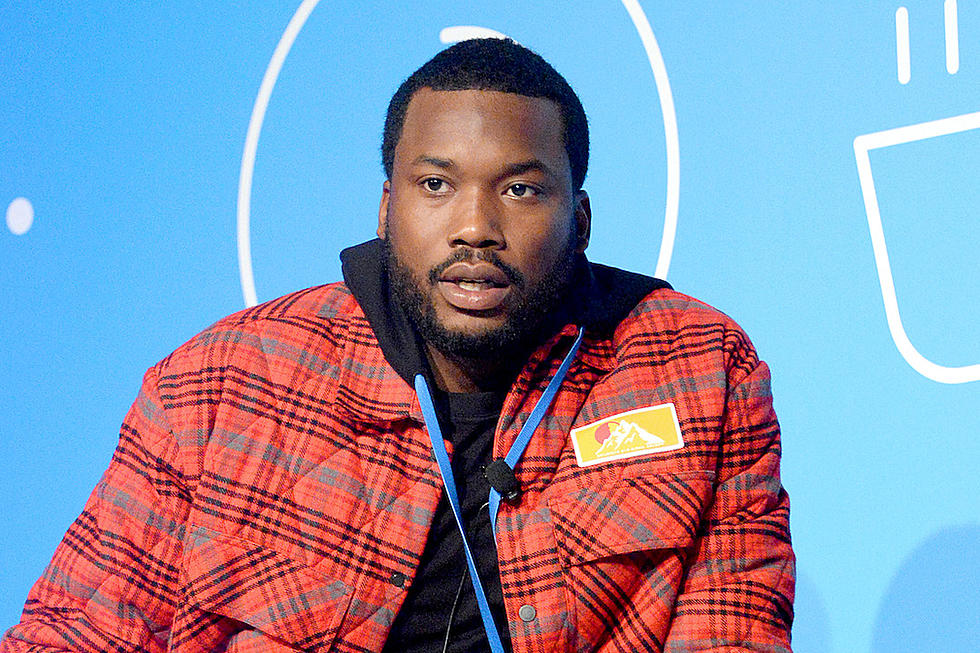 Meek Mill Lists the Top Five Rappers of His Era
Brad Barket, Getty Images
Meek Mill has revealed his list of the top five rappers of his era.
On Thursday (Nov. 15), the Philadelphia rhymer opened up his Twitter account to an #askmeek session where fans can ask him anything and everything on the social media platform. When a fan asked him who is his top five rappers right now, Meek revealed his picks starting with Jay-Z, his ally in criminal justice reform.
In the tweet, Meek wrote, "Hov... Wayne...Rozay .... kiss .... Dmx .... and that's my era top 5!!!"
Although Meek is hinting about dropping new material, there is no guarantee that he will deliver a new project this year. Back in August, the 32-year-old artist promised to release a pack of music before the end of the summer. However, his promise didn't come to fruition.
Meanwhile, during his #askmeek session, when a fan asked him what his favorite song is from his music catalog, Meek gave the obvious answer. "Of course intro," he wrote in a tweet, referring to his classic "Dreams and Nightmares (Intro)" from his 2012 album, Dreams and Nightmares.
Check out Meek Mill's tweets below.
See 25 of the Best Hip-Hop Album Intros Since 2000