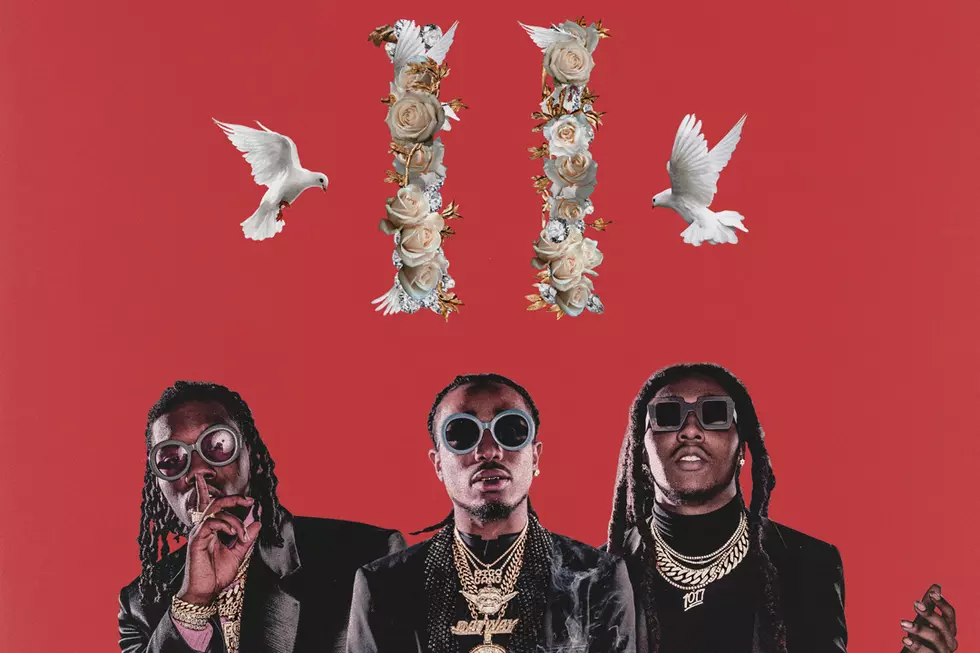 Migos' 'Culture II' Album Goes Double Platinum
Quality Control
The Migos have a lot to celebrate already this year, and just before 2018 ends, they have one more accolade to add to their list. According to the RIAA, Culture II has officially been certified double platinum as of Dec. 14.
The certification comes just under a year since the album's release in January of this year, and seven months after its first platinum certification. Celebrating the accomplishment, both Quavo and Offset thanked fans for the feat through their Instagram accounts.
"T H A N K Y O U!!! Great Year MigoMania!!!" Quavo wrote. "God Is Good."
"T H A N K T H E F A N S F O R S T A Y I N G T R U E T O ... @migos A N D T H E C U L T U R E W E L O V E U S O M U C H," said Offset. (That would be, "Thank the fans for staying true to Migos and the culture. We love you so much," for those who don't want to strain their eyes trying to read that.)
Check out the Migos' posts thanking their fans for Culture II going double platinum below, as well as the RIAA certification.
See Photos of Migos' Different Looks Over the Years