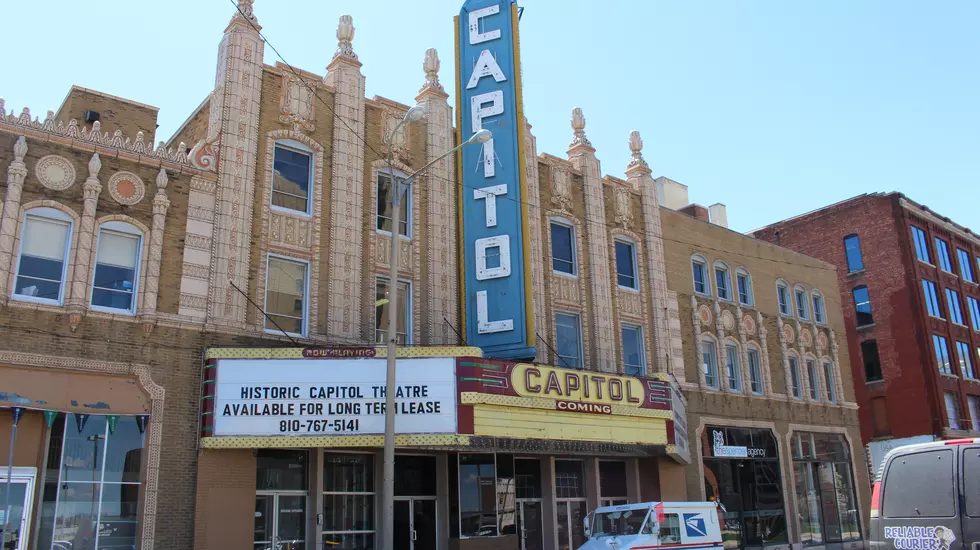 New Arcade-Bar Set to Open Inside Flint's Capitol Theatre in 2019
Tree Riddle, TSM Flint
Get ready for something new -- and in our opinion something very cool -- coming to downtown Flint in 2019. An old-school arcade complete with a bar will open inside the Capitol Theatre.
The new establishment will be called The Eberson -- named after John Eberson, the original architect of the Capitol Theatre. It will occupy about 2,600 feet in the Theatre's northwest corner.
The new establishment is the brainchild of husband and wife team Spencer Ruegsegger and Kristy Bearse. It's their first attempt at entrepreneurship, but the couple's roots in downtown Flint run deep.
Ruegsegger and Bearse tell Flint Side that downtown businessman Phil Shaltz also gets credit for helping them make their dream come true.
"Being a downtown person for so long, you realize how big of a deal the theatre is," Ruegsegger said. "There's a nice space here with thousands of people going by every weekend. It's kind of a no-brainer. … I've worked in [the] restaurant industry my whole career. This is something I've always wanted to do."
The Eberson will be a mix of modern and nostalgic, featuring a modern, industrial design and classic arcade games.
"It's basically going to be vintage arcade games. It's all the stuff that when we were younger, we played and kind of forgot about," Ruegsegger said.
The couple says the bar will be an adult establishment but they're considering hosting special events that may be family- or youth-friendly.
Read more about the couple's plan for The Eberson here.