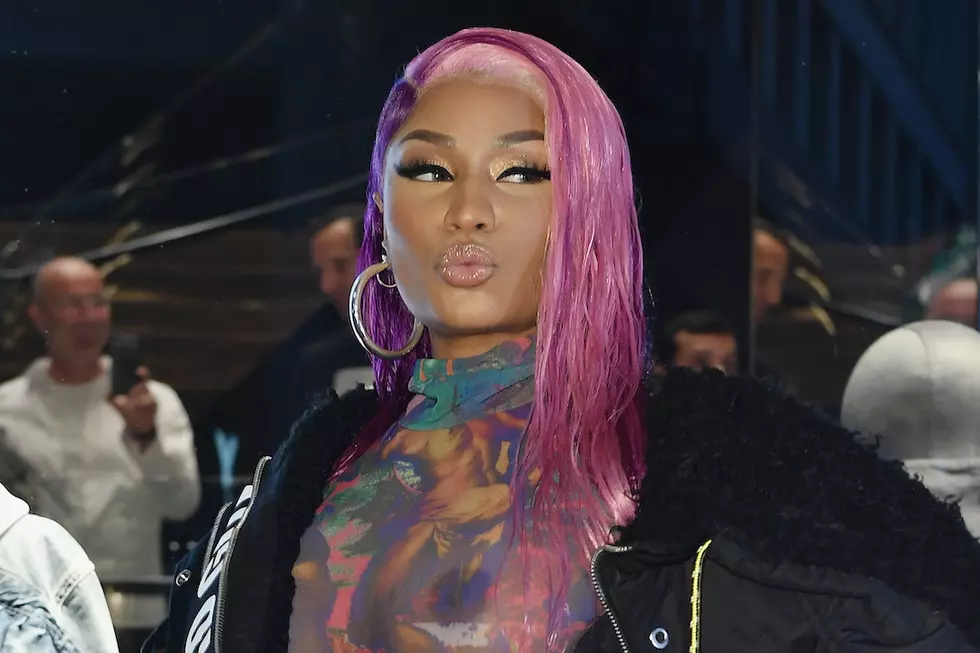 Nicki Minaj Remixes "Drip Too Hard" and "Going Bad"
Jacopo Raule, Getty Images
Nicki Minaj delivered some major heat on her latest episode of Queen Radio on Beats 1 on Saturday night (Feb. 2).
On her self-proclaimed Onika freestyle of Meek Mill's "Going Bad," it appears Nicki was throwing a few of her former associates under the bus. Many people on social media are speculating that Nicki was taking shots at Drake and Meek Mill, but that might not be the case. Either way, Nicki spits some major bars on the track.
"Neck tat say Onika/I got more slaps than Aretha/When you lose to the Queen niggas friendly dawg/It was just back to back like Wembley dawg/Now you all the way back up in the Bentley dawg/I turn lemons to lemonade simply dawg," she rapped on the Westen Weiss & Wheezy-produced banger.
On the "Drip Too Hard" remix (aka "Barbie Drip"), Nicki boasts that she's turning down million-dollar endorsements. But overall, she reflects on her success and delivers a cautionary warning to any haters.
"Now I'm flaunting everything that I wanted/I remember a time when I couldn't even afford it/Now I'm in stores I get everything that fits me/Chanel makes slider shades so they know it's me," she spits.
On the chorus, Nicki raps, "Drip too hard, I gotta zip too hard/They gonna fuck around and drown off this wave/Pretty little toes, stuntin' on these hoes/Buyin' another bag as soon as I get paid/Bad little vibe, heater by my side/Here dirty bitch, gotta catch this fade."
Listen to Nicki Minaj's remixes below.
9 Hip-Hop Artists Going Gold In 2019