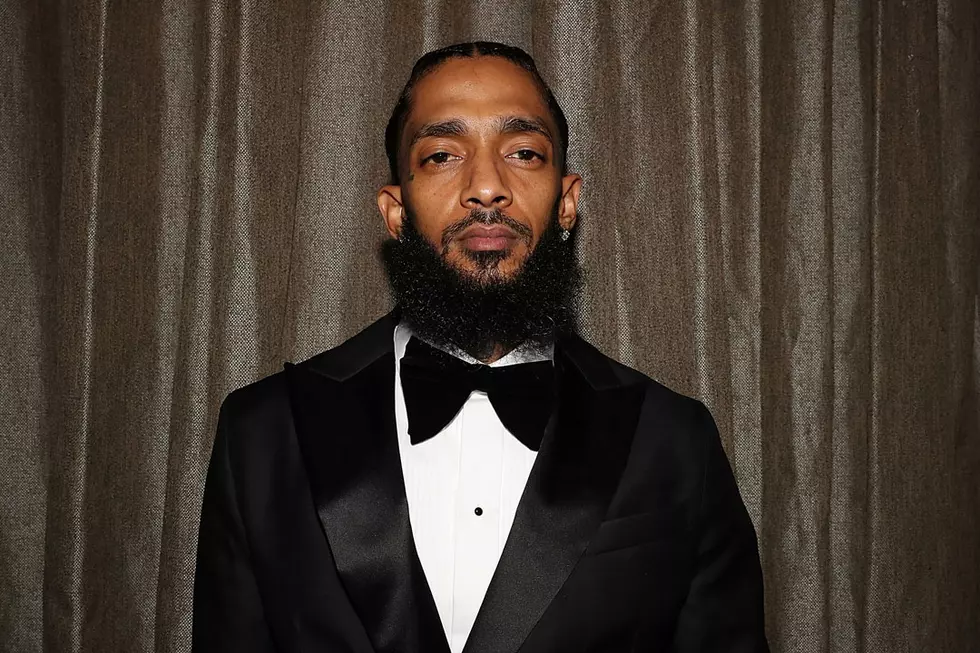 Nipsey Hussle's Sister Breaks Her Silence After Rapper's Death
Shareif Ziyadat, Getty Images
"You are my heart," she wrote in a heartfelt post revealed via Instagram. "You are my strength my wisdom my joy my balance. You are my Superhero."
Hussle's older sister also promised to take care of his family in his absence, stating "I got Lauren. I got Emani. I got Kross. I got Sam, he is my responsibility now. He is my big little brother. I got mommy and Granny and Pop."
There's been an outpour of support for the Victory Lap rapper and his family since he was shot and killed in Los Angeles on Sunday (April 3). Last night, Oklahoma City Thunder star Russell Westbrook dedicated his historic 20-20-20 triple-double to Nipsey.
"That wasn't for me. That was for my bro. That was for Nipsey. 20 plus 20 plus 20. They know what that means," Westbrook said, possibly alluding to the Rolling 60s Crip gang Nipsey belonged to.
See Smith's tribute to Nipsey below.
See Photos From the Scene of Nipsey Hussle's Fatal Shooting