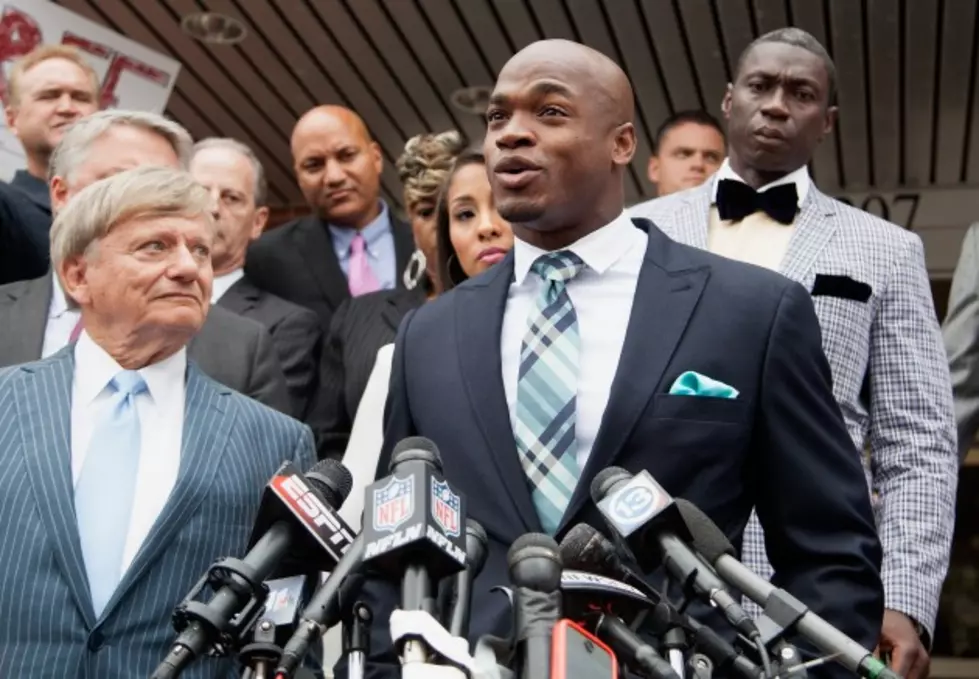 Running Back Adrian Peterson is Formally Reinstated to the NFL
Bob Levey, Getty Images
Adrian Peterson is now formally reinstated to the NFL after pleading guilty to child abuse charges for whooping his son. Many thought Peterson's penalty from the NFL was damage control after Ray Rice's incident. 
Peterson appealed the National Football League's decision to kick him out of the league but the running back was denied. The Minnesota Vikings star appealed the decision at the Supreme Court level and won his case.
As of now, we do not know if Peterson and the Vikings can repair their broken relationship. It will be interesting to see what team Adrian Peterson will play for moving forward.