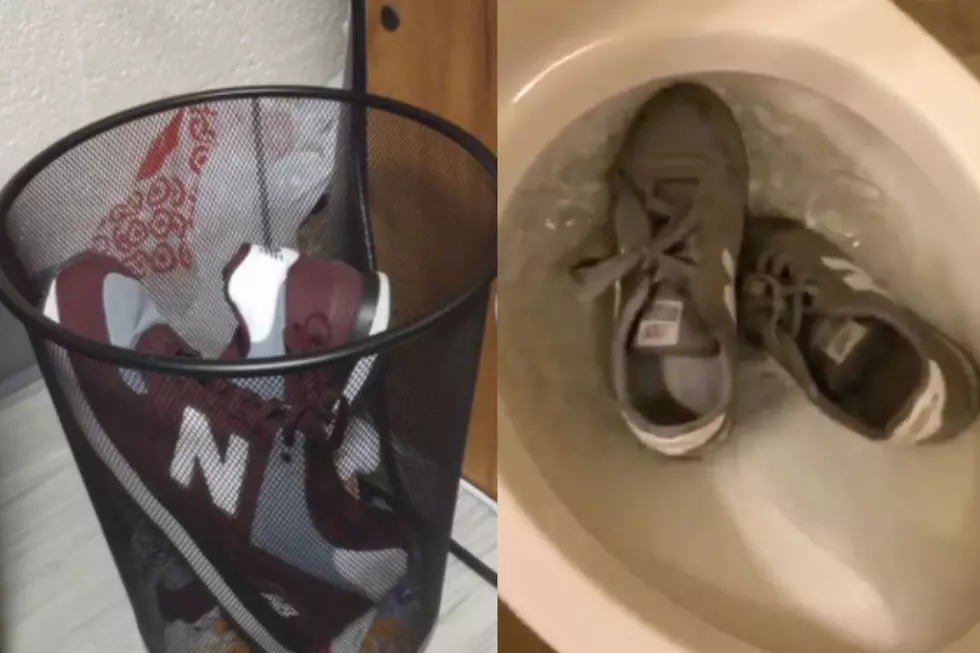 Sneakerheads Throw Away Their New Balance Kicks After Brand Endorses Donald Trump
Twitter
On Tuesday (Nov. 8), the United States of America elected Donald Trump as its next president. Since then, the backlash against Trump has been surreal with millions and millions of Americans hitting the streets to protest Donald's victory over Hillary Clinton in these elections. While plenty of celebrities and brands were against Trump and his ideologies during the presidential race, now that Trump has been named president, one major sneaker brand has come forward to show its support towards the President-elect of the United States, and that brand is New Balance.
According to a Wall Street Journal reporter, the vice-president of New Balance told the publication the following about Trump's presidential victory while taking a jab at current president Barack Obama: "The Obama admin turned a deaf ear to us & frankly w/ Pres-Elect Trump we feel things are going to move in the right direction."
With the news breaking online this morning and causing plenty of negative reactions, sneakerheads and New Balance collectors took to Twitter and Instagram to show their displeasure with the Boston-based brand by trashing and setting their personal pairs of New Balance kicks on fire.
Now, with the sneaker community aware of New Balance's Donald Trump co-sign, more and more people have taken to social media to show exactly how much they detest the sneaker brand's decision to support Trump. With the brand currently trending for the wrong reasons, XXL rounded up the best videos thus far of people trashing their New Balance kicks.
Top 5 Sneakers Coming Out This Weekend Including Air Jordan 1 Retro Black Toe, Nike Special Field Air Force 1 and More