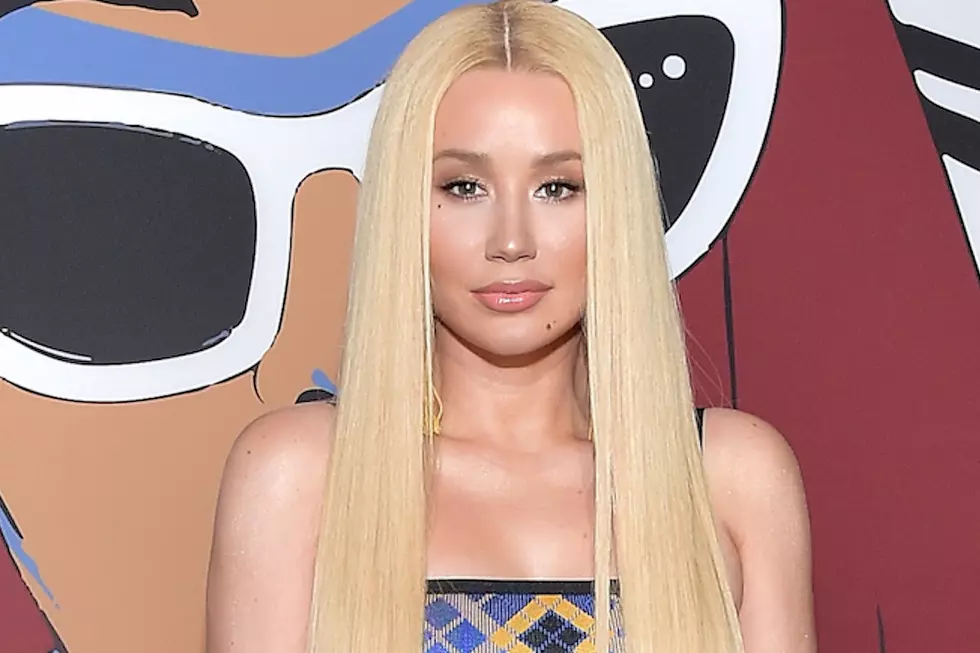 Someone Sent Iggy Azalea Their Semen in the Mail
Stefanie Keenan, Getty Images
Iggy Azalea is currently focused on embracing her new music, but the Australian rapper recently had to divert her attention from that to vent about a disturbing gesture from a fan. In a now-deleted tweet she posted on Thursday (March 14), the former XXL Freshman expressed her utter disgust with a person who sent her a vial of semen through the mail.
"Someone some a vile of semen in the mail and the office assistant had to unknowingly open the package. I- Who- - FBI!!" Iggy said in her tweet.
In her next tweet, Iggy indicated that she might send the vial to authorities so the person who sent it can be brought to justice.
'We have your DNA! Idiot. Hope you like the sex offenders registry," Iggy tweeted before she urged her followers to switch gears. "Anyway *dry hurling* subject change? PLEASE."
Iggy tweeted about the package hours before she debuted her new single "Sally Walker." Along with the J. White Did It-produced track, Iggy provided a dark visual to accompany her first song off her upcoming In My Defense project. The video follows Sally Walker from her untimely death to her crowded funeral. While the rest of the parishioners wear black, Iggy sticks out in an outfit decked with pearls and a violet hair-do.
Check out Iggy's tweet about her vile package from a sick fan and her video for "Sally Walker" below.
Here Are the Best Projects Released From 104 Past and Present XXL Freshmen