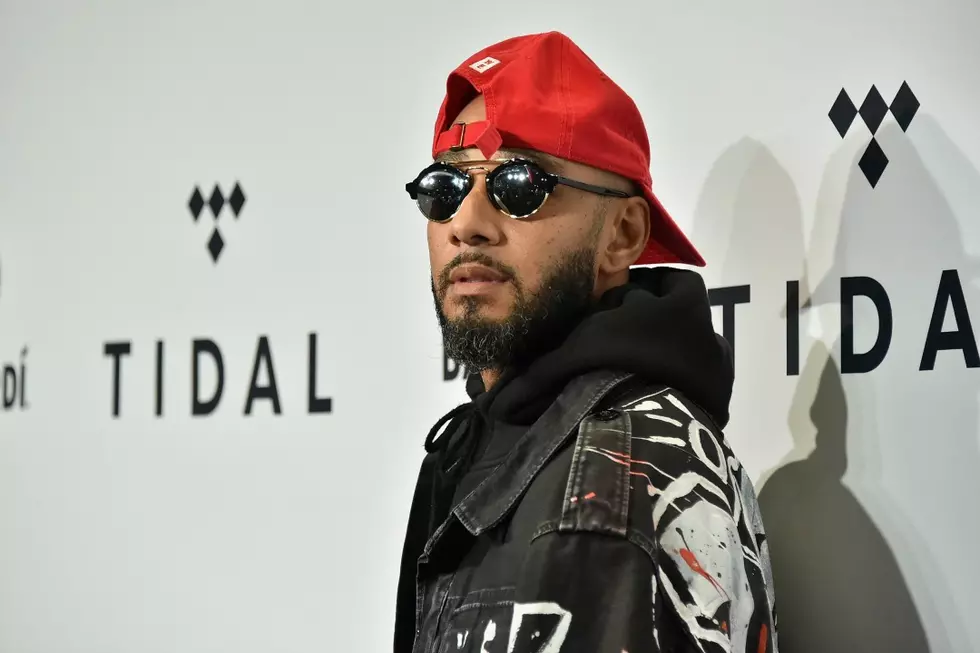 Swizz Beatz to Be Honored by the Recording Academy's Producers & Engineers Wing
Mike Coppola, Getty Images
It looks like Swizz Beatz will be getting exactly the sort of treatment he deserves during this year's Grammy Awards season. Today (Nov. 30), the Recording Academy announced that Swizz Beatz and his similarly accomplished wife Alicia Keys will both be honored by The Recording Academy's Producers & Engineers Wing at the annual Grammy Week celebration. The invite-only event will take place in Rockefeller Center's Rainbow Room in New York City on on Jan. 28, 2018.
"With multiplatinum success, fierce dedication to the craft, and unwavering support for the art of recorded sound, Alicia Keys and Swizz Beatz represent the power of groundbreaking ingenuity in our creative community," says Neil Portnow, President/CEO of the Recording Academy. "Alicia and Swizz have set new precedents for excellence and their contributions are paramount. This is sure to be an unforgettable evening, and we are thrilled to be able to celebrate them together as an undeniable force in the industry."
More than 20 years into his career, Swizzy stands as a certified rap game legend, with his producing virtuosity playing a direct role in the ascendance of Ruff Ryders, which in turn helped birth some of hip-hop's most defining personas. Since that time, he's continued being one of hip-hop's most revered producers and become a a legit music mogul.
For her part, Keys has been a mainstay on the Billboard charts for years, while also taking home multiple Grammys along the way. Talk about a power couple.
Swizz Beatz might be getting a legend's treatment, but make no mistake, he's still an active member of the rap community. Recently, he revealed that he was working alongside J. Cole on his new album and he's also been in the studio with Chance The Rapper. The grind never stops. Salute to Swizzy.
See 21 of Hip-Hop's Biggest First-Week Sales in 2017 (So Far)