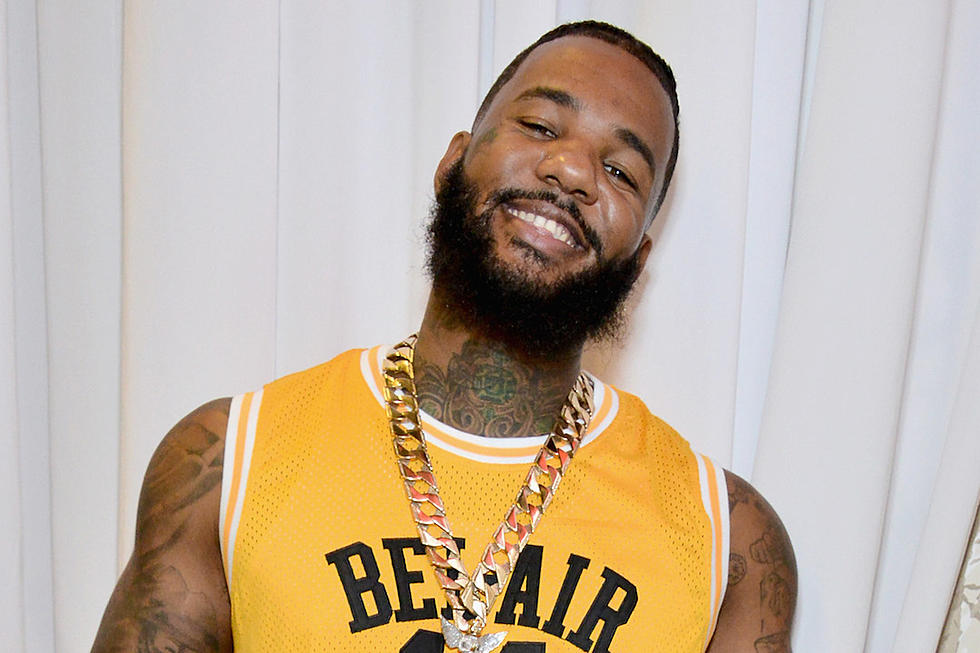 The Game Disses Meek Mill Again With 'Pest Control' [LISTEN]
Araya Diaz, Getty Images
Just two days after Meek Mill, Omelly, Takbar and Beanie Sigel went at The Game over the beat to Young M.A.'s "Oooouuu," the Compton spitter has replied with a diss track called "Pest Control."
With no hook — just a few snippets taken from Kanye West and the movies Belly and Paid in Full — the Black Wall Street rhymer weaved together some impressive bars to attack Mr. Mill. Plus, he laughed off Omelly's recent freestyle on Sway in the Morning.
"Keep it one hundred, you Nicki Minaj sideshow / Still chasing dreams, I made Dreams in '05 though / Riding around 10, Cam Newton in Tahoe / And when we touch down everybody catching spirals / Dressed in all black like the Panthers / We seen your Sway freestyle, Omelly ain't the answer," he rhymes.
The Block Wars creator also sent a few shots at Beanie Sigel, who threatened violence if the beef with Mill came to that.
"Take Beans back to rehab / On Instagram looking like a motherf------ bean bag / Flying through Philly on them wocky sticks / Punk ass n----, I'll beat you with a hockey stick," spit Game.
Of course, this latest diss comes after the west coast native accused Meek of snitching on him after Sean Kingston's necklace was stolen in a Los Angeles nightclub. First, Game said he wanted to fight Meek. Then Meek posted a diss on Instagram. After that, the Dr. Dre protégé replied with a diss track "92 Bars," which prompted Meek's response.
Even Kingston got into the mix of things and dissed the Cali wordsmith on Instagram, so it's not surprising that he was mentioned in "Pest Control" as well.
"Sean Kingston got robbed and now you n----- best friends / Fat sloppy Twinkie eating a-- n---- / I'll get some clippers and cut your mama's mustache, n---- / F---- your sister while you watch, 'cause she kinda thick / And make that b---- take a knee like Colin Kaepernick," rhymes Game.
Meanwhile, Game also stopped by The Wendy Williams Show and addressed the much talked about beef. "We haven't had a fight yet," said Game. "It's not a fight. It's just hip-hop," he stated, after Williams begged him to squash things.
There's no telling where this beef will go from here, but hopefully it'll stay confined to songs and lyrics and not get violent, since that's the last thing hip-hop needs right now.
You can listen to Game's "Pest Control" below.
What's Beef? 10 Hip-Hop Twitter Feuds