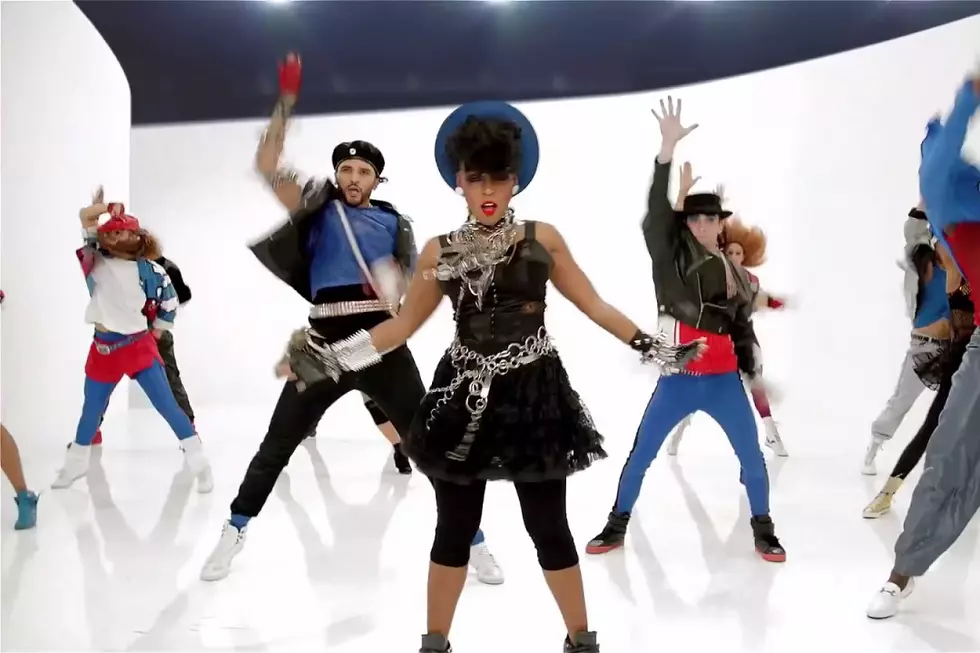 The Super Bowl 50 Pepsi Commercial: Watch Janelle Monae Dance Through the Decades
Pepsi
Craving another viewing of that fizzy Pepsi commercial during tonight's (February 7) Super Bowl? We've got it right here, above.
Janelle Monae starred as this year's Super Bowl Halftime Show Pepsi darling, appearing in the cola company's annual Super Bowl ad to kick off the event's halftime performance. The commercial finds Monae dancing through the decades (well, the 60s and 80s at least) and getting her groove on to The Contours' 1962 hit "Do You Love Me" and Madonna's 1989 smash "Express Yourself" while thematically dressed. (Though her 60s look is pretty standard Monae fare.)
The clip ends in our modern time, the artist sipping a bottle of Pepsi while her own version of the "Joy of Pepsi" jingle plays in a club.
After its airing, Monae tweeted her appreciation to Queen Madonna, thanking for "for opening the doors" for artists like her.
It should be worth noting that the ad comes nearly thirty years after Pepsi pulled their last commercial featuring Madonna. The company yanked their "Like a Prayer" ad from airing in 1989 after the song's official music video was met with backlash from the Catholic community. A scandal erupted over the video's scandalous imagery, and Pepsi cancelled their contract with Madonna.
Happily, it looks like Madonna and Pepsi are back on good terms—Madge posted her approval of the ad earlier today, expressing her excitement to watch the commercial before the halftime show:
Madonna Brings the 'Rebel Heart Tour' to New York City