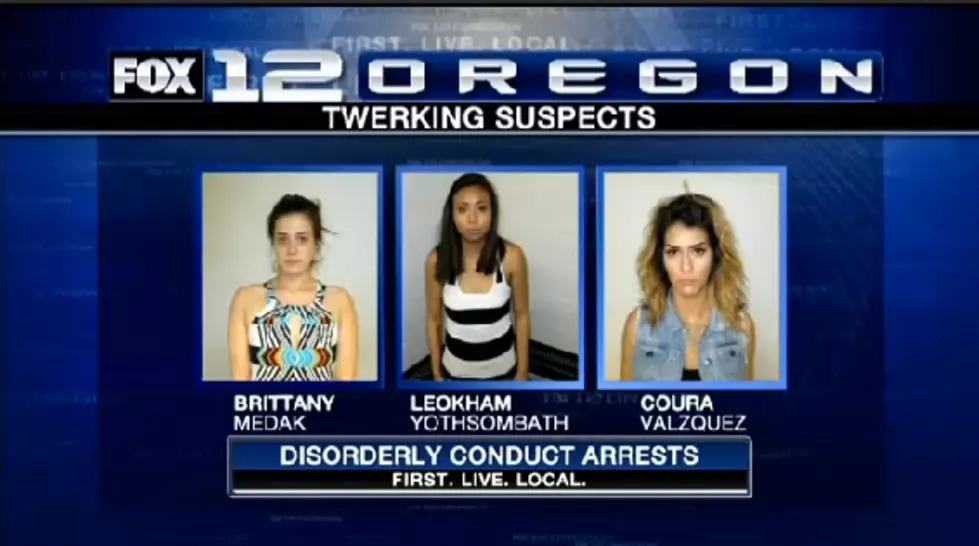 Three Women Arrested After Twerking at City Hall in Oregon
KPTV-FOX 12
The booty shaking epidemic has finally landed someone in jail.  Three women have been arrested after twerking at City Hall in Oregon.  Either it was a bad Miley Cyrus impersonation or poor location choice. 
One of the three women, Coura Valazquez, was at court to pay a fine for a warrant.  After taking care of business the three women left the building and started twerking on the lawn of City Hall in Beaverton, Oregon exposing their genitals.
Brittany Medak, 20, and Leokham Yothsombath, 22 were the foolish friendS to join Valazquez in a prank gone wrong.  Medak ended up urination between cars when the trio tried to make their get-away.
The police pulled the group of women over just blocks away from the booty shaking scene.  During the traffic stop, police found marijuana, meth, and cocaine in their car.  Instantly, the women were arrested on drug possession and more.