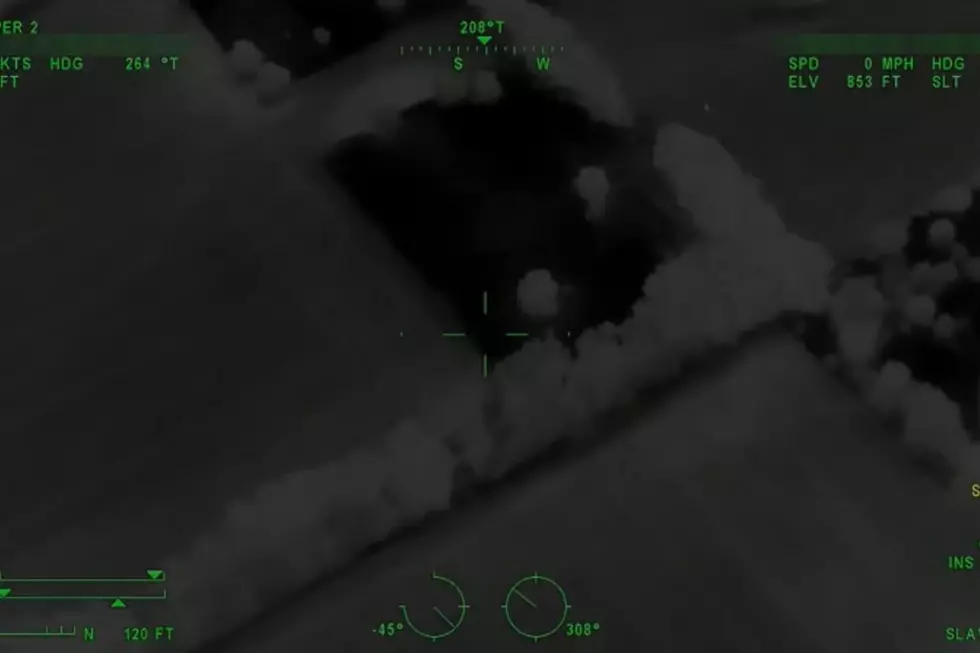 Watch: MSP Helicopter Assists Lapeer County Officers to Locate Missing Boy [VIDEO]
Michigan State Police via Facebook
Michigan State Police officers helped locate a missing 2-year-old boy who went missing in Lapeer County on Memorial Day. In the video below, you'll see an aeriel view of officers using thermal imaging technology to locate the child in a wooded area about a half mile from his home.
Near the end of the 2-minute video below, you'll hear relief and jubilation in the officers' voices as the boy is found safe and unharmed.
What happened?
According to WDIV, the boy wandered away from home wearing only a diaper while under his father's supervision on Monday (5/31) evening. The man had fallen asleep and when he woke he discovered that the front door was unlocked. Police say the family's dog was on the front porch but were concerned because the animal's fur was wet.
Lapeer County deputies began combing the area and a dive team searched a pond on the rear of the property.
Officers Used heat-seeking equipment to locate the boy
A Michigan State Police helicopter using thermal imaging technology was deployed. After about five minutes in the air, troopers were able to detect a "heat signature" in a wooded area near the boy's home. They then directed officers on the ground to that location.
The boy was returned home about two hours after he went missing.
Michigan State Police issued a press release after the incident.
"This incident is an example of the countless ways the eyes in the sky can assist officers working to keep our communities safe."
SEE MORE: The Largest Waterfront Home For Sale in Michigan
LOOK: The least obedient dog breeds