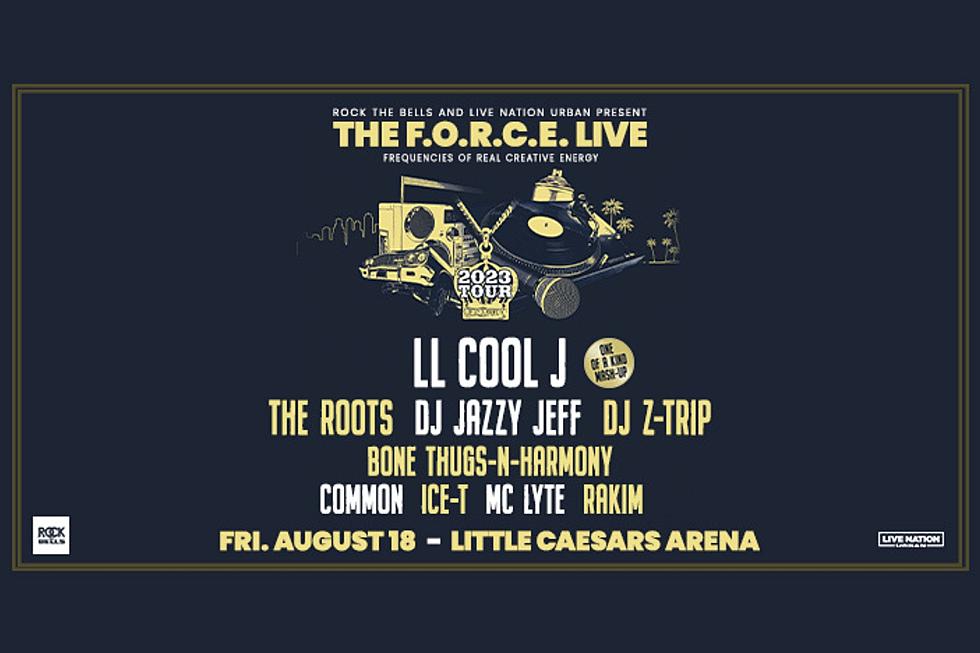 Win Tickets to LL Cool J in Detroit at Little Caesars Arena
Credit: LiveNation
Fans of classic hip-hop, your time has come. LL Cool J is coming to Detroit this summer to headline his very own 50th anniversary tour, called The F.O.R.C.E Live Tour.
Cool J will be joined by the Roots, DJ Jazzy Jeff, DJ Z-Trip, Ice-T and even more OG hip-hop stars for a North American tour that will include a stop on Friday, Aug. 18th at Little Caesars Arena.
This is a huge deal - it's Cool J's first headliner tour in nearly three decades. How lucky are we that he's coming to Detroit?
Presale is happening now, and the deadline for signing up for presale has passed. Tickets go on sale to the general public this Friday, April 28th @ 10 a.m. The link to purchase tickets directly from Ticketmaster is here.
If you want to try your luck before the sale even starts, all of us at Club 93.7 want to send you and a friend to see this iconic show in Detroit for FREE!
This opportunity won't last long, just three days! Enter the giveaway now through Friday, April 28th @ 8 a.m. when the contest closes.
Good luck!