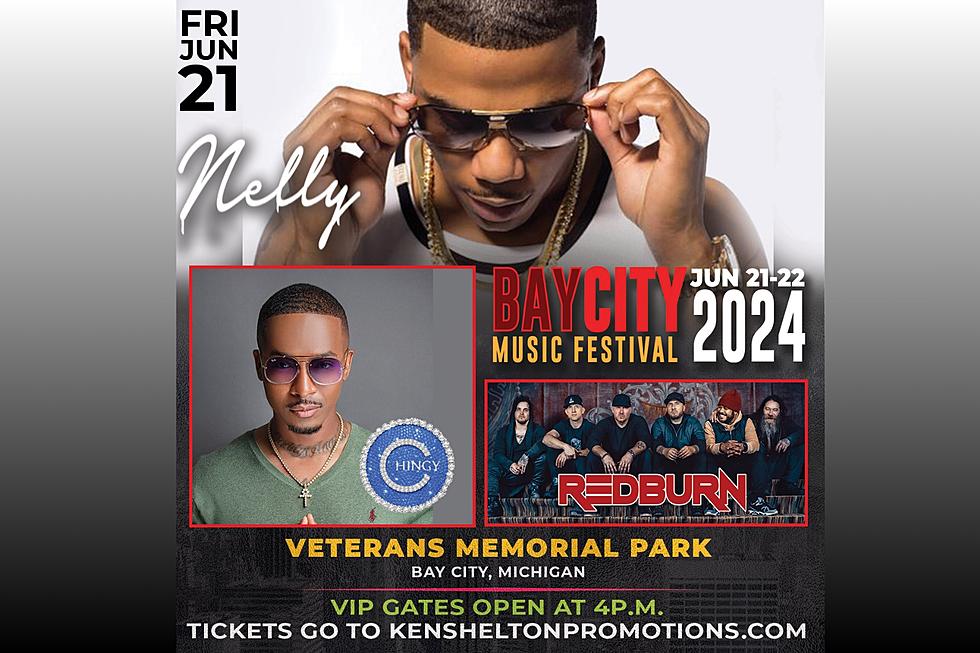 Win Tickets to Nelly at Bay City Music Festival on 6/21
Ken Shelton Promotions
Calling all mid-Michigan fans of early 2000s R&B, your time has come. The iconic "Hot in Herre" rapper Nelly is set to perform at the Bay City Music Festival this summer, along with special guests Chingy and Redburn. This will be on day one of The Bay City Music Festival, on Friday,
If you're looking for tickets, Club 93.7 has a deal for you, courtesy of Ken Shelton Promotions. From now until Sunday, November 26th, you can get your tickets without any added fees as part of the Thanksgiving sale. You can get those tickets now at kensheltonpromotions.com. Box office tickets are also available at Beavers Pub in Bay City.
If you're feeling lucky this holiday season, all of us at Club 93.7 want to send you and a friend to see Nelly at Bay City Music Festival on Friday, June 21st.
Enter now through Friday, December 1st at 11:59 P.M. for your chance to win.
Good luck!