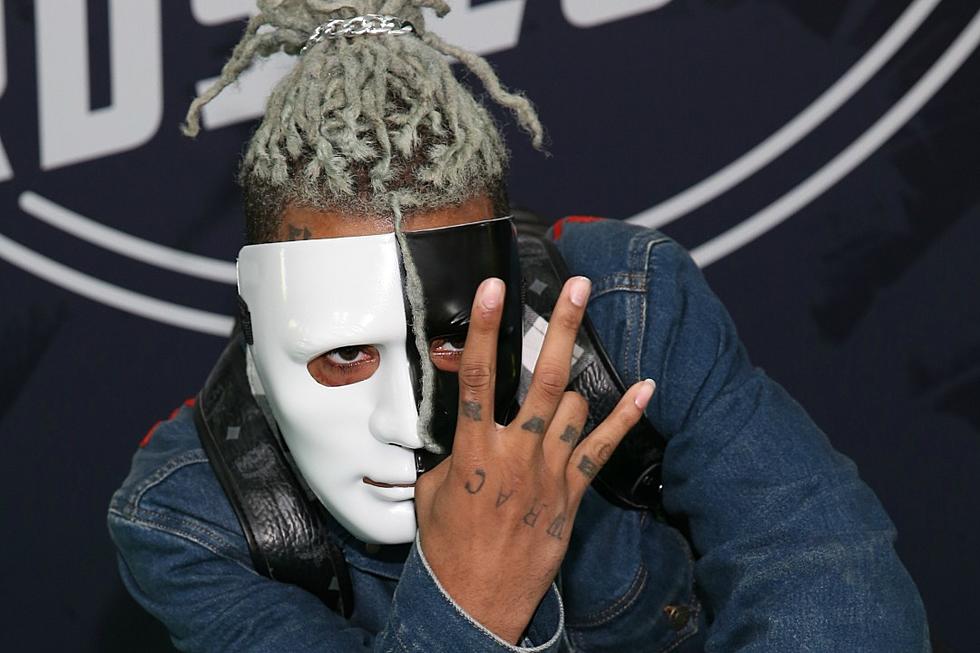 XXXTentacion to Release Three Albums in 2018
Bennett Raglin, Getty Images
In what's become his primary mode of communication with the world abroad, XXX, who's headed to court for domestic abuse on Friday (Dec. 15), used an Instagram story to make it clear he no longer has any aspirations to quit the game. "Releasing three albums, this upcoming year," he wrote. "Never quitting music, that would be selfish I see how many people need me."
This announcement arrives a few days after X apologized to people he feels he's let down in the recent past. "Court date is on the 15th 9:00 am here is my court information, if I am taken into custody, I want to tell everyone I've let down I apologize, I tried my best, I really did," X wrote in the caption for an image of his trial details.
XXX has been an ostensibly repentant man over the last few months. He had planned an anti-rape event a few weeks back, but it got canceled.
"Rape victims can come to this event and tell their stories and help others, and support others who have been through a similar instance," he said at the time. "I ask that if you come to the event you come bearing no type of negative energy and you make sure you come with the full support in your heart to those that have experienced any sort of post-traumatic experience or event." He's now planning to put on a free concert instead.
Check out XXX's announcements for yourself in the tweet below.
See Behind-the-Scenes Photos of XXXTentacion at the 2017 XXL Freshman Shoot